Ted Stamm
East Hampton, 21 October – 7 November 2021
For the latest exhibition in East Hampton, Lisson Gallery is pleased to present a selection of works by Ted Stamm. Featuring paintings, works on paper and photographs, the presentation focuses on Stamm's "Woosters", "Dodgers", "Designators" and "Zephyrs" series.
Born and raised in Brooklyn and Long Island, Ted Stamm rarely left the New York metropolitan area. Intrigued by his surroundings, Stamm experimented with a minimal palette using lines and shaped canvases that referenced the local milieu. The "Woosters", a series that began in 1974 and continued through the artist's career, incorporate a single rectangle with a shorter triangle attached to the left that originated from a shape Stamm found on Wooster Street in the downtown Manhattan neighborhood of SoHo. Living and working on Wooster Street from 1972-1984, Stamm created numerous versions in varying scale, color and material while maintaining the shape's geometry. The hard-edged forms highlight Stamm's early experimentations with the formalist elements of the line.
These experimentations continued with the development of Stamm's "Dodgers" series. Titled after the Brooklyn Dodgers baseball team, the works employ a combination of curved forms and right angles inspired by the shape of a baseball diamond. In an almost cartographic method, Stamm locates and places vertical configurations onto the long, horizontal canvases.   
Read more
Installation views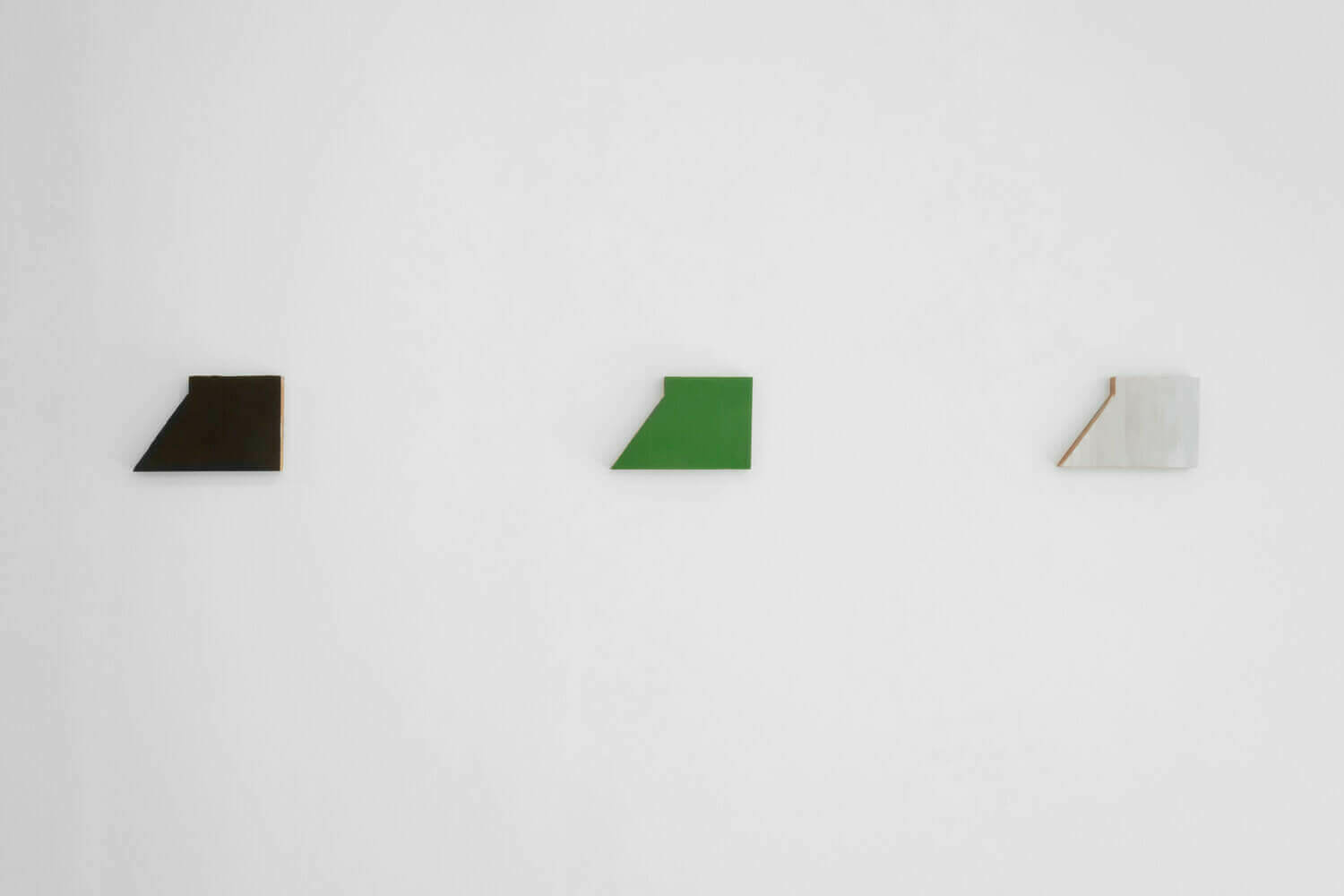 More information
Location
Opening Times:
Thursday – Sunday: 11:00am – 5:00pm
View map