Announcing our participation in Printed Matter's Virtual Art Book Fair
2 February 2021
Lisson Gallery is pleased to announce its participation in Printed Matter's first Virtual Art Book Fair (PMVABF) from 24–28 Feburary 2021. The Fair will kick-off with a celebratory opening event on Wednesday, February 24, which will include musical performances, interactive activities, and a special artwork edition by Cory Arcangel produced for the occasion. Here, the author scribbles a reminder to themself to take a breath, but in a rush misspells and starts over. This humorous artwork by Arcangel acknowledges the paradox of more is more; we try to manage it all, but soon enough our reminders need reminders.
Lisson's presentation contains a selection of books published by the gallery in recent years, as well as material gathered from the gallery archives since its foundation in London in 1967 by Nicholas Logsdail, including the first official Lisson Gallery book, Two sheepdogs cross in and out of the passing shadows (1971), by Richard Long, as well as the seminal 'Wall Show' catalogue from 1970 and early invitation cards for shows by Dan Graham and others. Additionally a few rare, original publications will be available to buy on our new web shop.
Even before Alex Logsdail opened a New York location in 2016 at 504 West 24th Street under the High Line (a second space next door was launched in 2020), Lisson Gallery had long standing associations with the city, having first shown a group of British artists in 1977 at the Fine Arts Building on Hudson Street. The catalogue for this exhibition, London/New York, featuring work by Art & Language, Peter Joseph and Bob Law among others, is just one of the archival publications available to buy through this platform and references the gallery's nascent role in the crossover and traffic circulating between these two art world capitals.
Videos and images here reveal details found in books by Robert Mangold and Sol LeWitt who were given early shows by Lisson Gallery, indeed many of the artists ended up staying in the room upstairs while they making their shows in London. Since the gallery's 50th anniversary in 2017, commemorated by a landmark publication, ARTIST | WORK | LISSON, designed by Irma Boom and on sale from the gallery's PMVABF shop, Lisson has expanded from London, Milan and New York to a space in Shanghai, where more books and shows will continue to add to the more than 500 produced so far.
Find further information on Cory Arcangel's edition SimplySimplify (2020) here, and register to explore Lisson's PMVABF page here.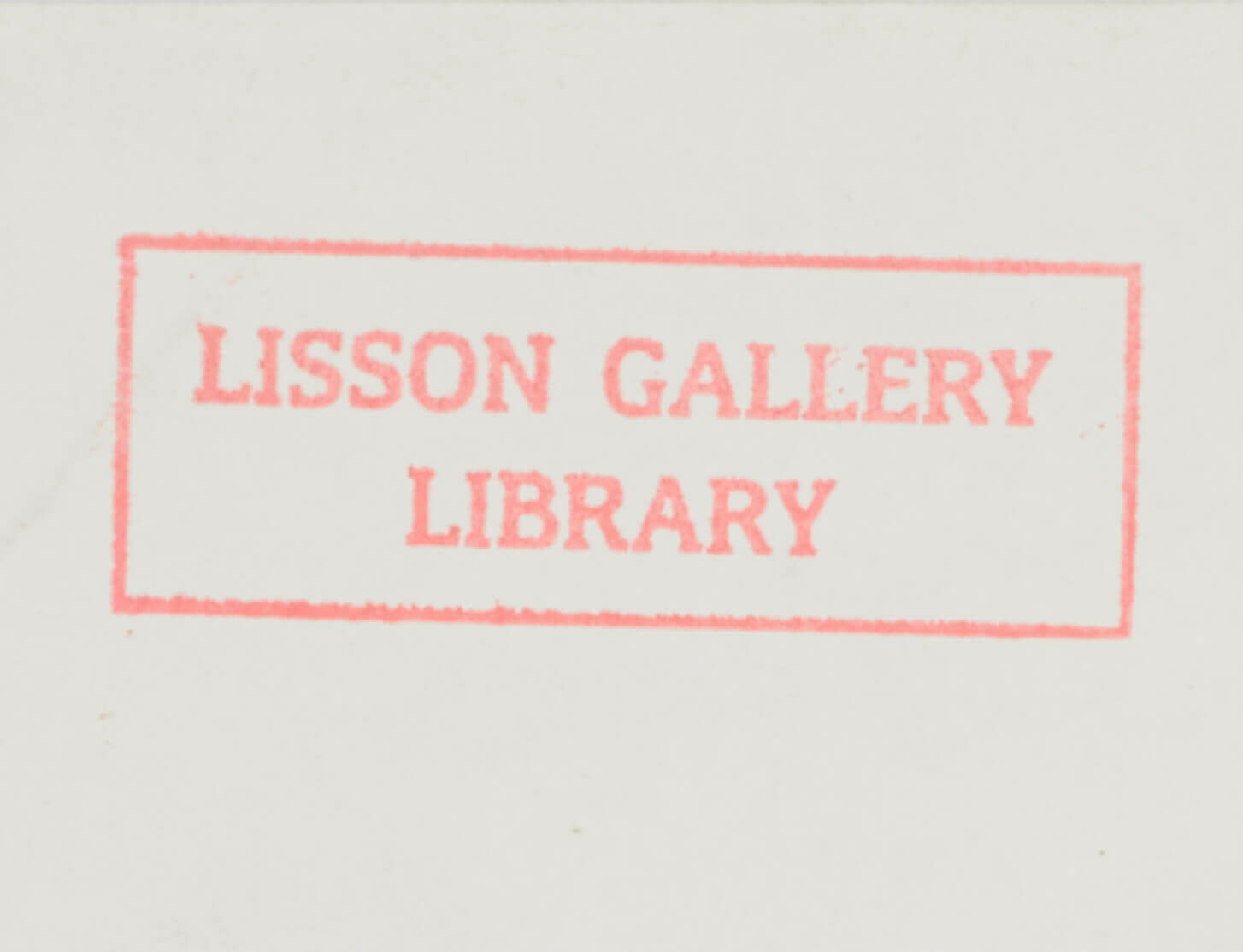 Click here for more Events