'Carmen Herrera and Hard-Edge Painting' at the National Gallery of Art, Washington, D.C.
29 August 2022
On display until 15 March 2023, the National Gallery of Art in Washington D.C. has mounted the special installation 'Carmen Herrera and Hard-Edge Painting', which sees the museum's recent Herrera acquisitions shown alongside works by Ellsworth Kelly, John McLaughlin, Lorser Feitelson, Frederick Hammersley, and Leon Polk Smith.
One of the leading practitioners of abstract art to emerge during the second half of the 20th century, Herrera was associated with non-representational, concrete abstraction in Europe, the United States, and Latin America. Combining crisp contours with contrasting chromatic planes, her works create movement, rhythm, and spatial tension across their surfaces.
Herrera's painting Untitled (2013) and her sculptural relief Untitled Estructura (Yellow) (1966/2016) were acquired this February, and are the first by the artist to enter the National Gallery collection.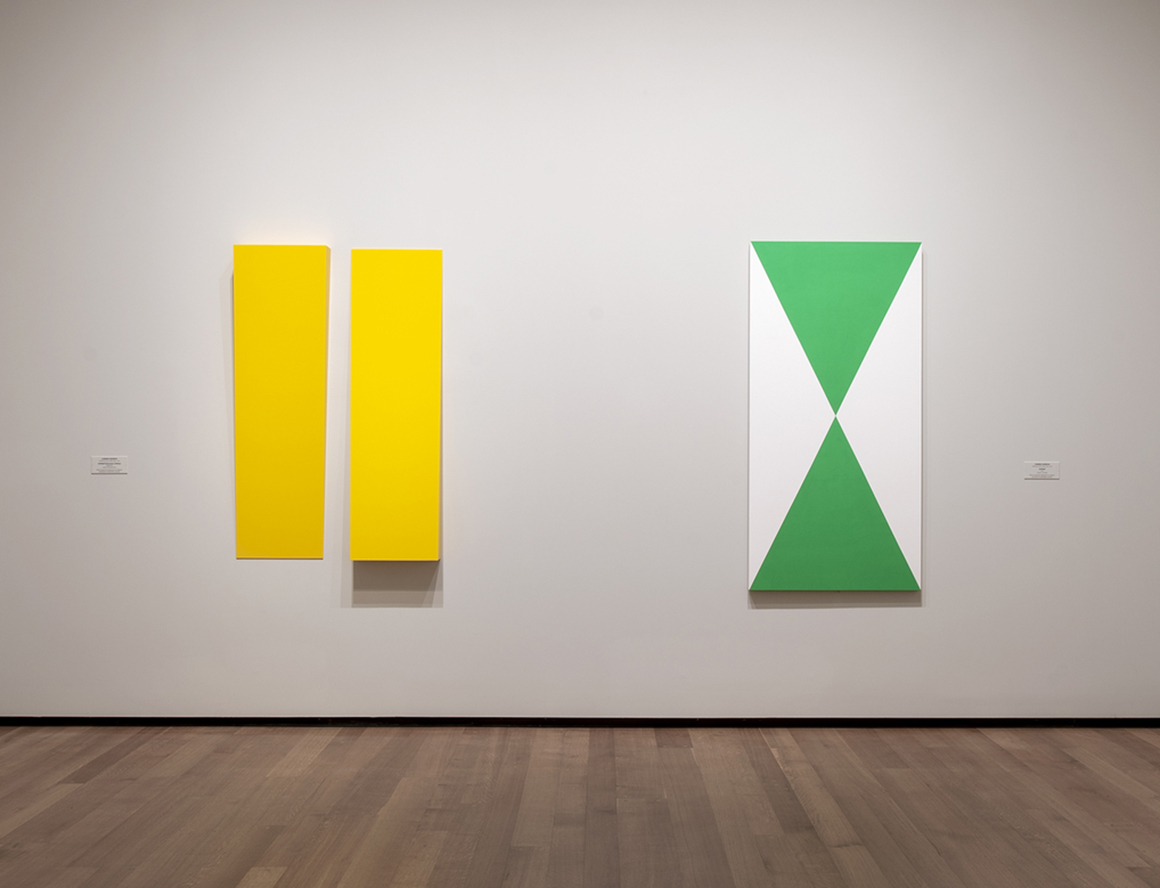 Click here for more Museum Exhibitions