Hugh Hayden: Huey
New York, 30 June – 13 August 2021
Lisson Gallery is pleased to present a new body of work by Hugh Hayden that examines the American experience via agency, appearance, athletics and religion. In his second New York exhibition with the gallery, Hayden interweaves symbols of the institutions that play key roles in an American upbringing with equally ever-present fairy tales to produce a new series of sculptures in wicker, vine, and ebony.

Hugh Hayden has previously examined the concept of the American Dream as well as the role historical foodways and dining traditions have played in shaping American identity. For Huey, the Texas-born artist chronicles and remixes his upbringing in the American South. Church, sport, school and hair are highlighted as Hayden probes the ingrained nature of cultural expectations. The exhibition is split into a trinity of rooms: a barber shop cum sanctuary, a basketball chapel and an ebony crypt, all of which harbor Hayden's meticulously sculpted, sawed, sanded and woven objects.

The sanctuary features "Good Hair," a new body of bristled wooden works that explore expectations of appearance and refinement in obligatory adolescent participation in athletics, education and religion. For Hayden the bristles render a subject simultaneously desirable yet uncomfortable, creating order via an abrasive action that, like the American Dream, is challenging and difficult to inhabit.

In the second chapel-like space hang woven basketball hoops out of hair, rattan and vine. The works are a childhood reimagination of the iconic peacock chairs the artist grew up with as well as an homage to the 1967 portrait of Black Panthers co-founder Huey P. Newton seated in one. The braided and woven works conflate tedious domestic handwork with hypermasculine athletics to materialize a queerness at odds with the fairy tale-like aspirations and reservations of becoming a professional athlete.

The final room of the exhibition is a meditation on agency, blackness and invisibility. Works sculpted from Gabon and Texas ebonies are presented in a daylight-lit, all-black room shifting in and out of visibility. Sculptures that reference the body, both moving fast as well as relaxing, offer an opportunity to reflect on the many hues of blackness.

Other upcoming projects for Hayden include a solo exhibition, Boogey Men, at the Institute of Contemporary Art, Miami, opening on November 30, 2021. A major project commissioned by Madison Square Park Conservancy, New York will open in January 2022. Hayden has conceived a group exhibition with Public Art Fund that will open in May 2022. Titled Black Atlantic, it will feature new commissions by six artists, including Hayden.
Read more
Works on view
Installation views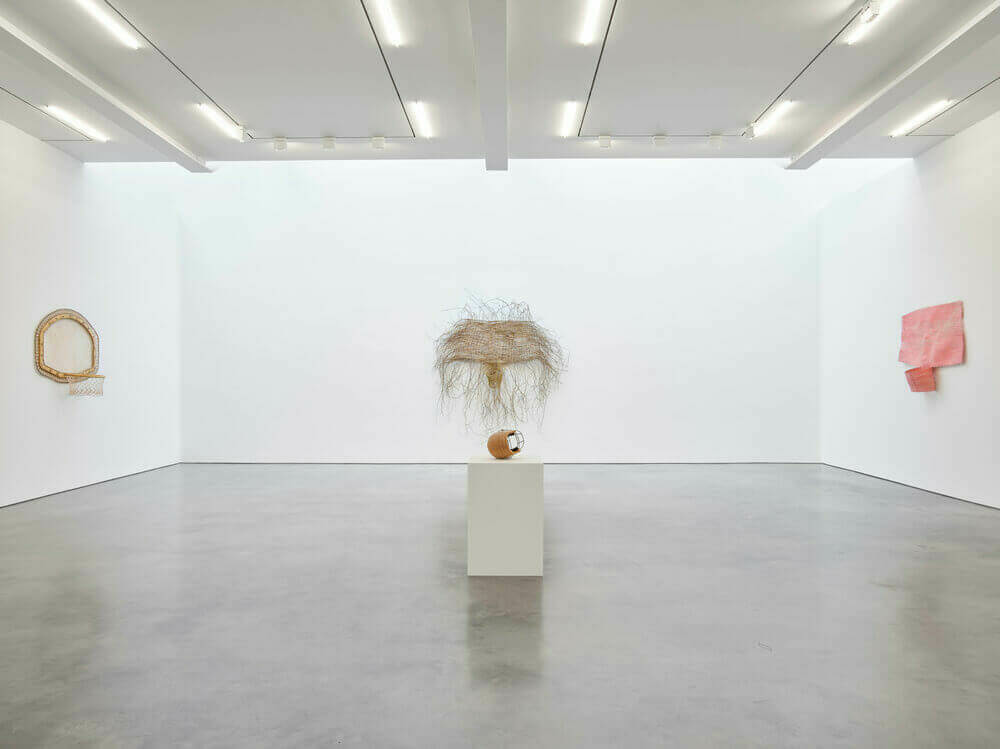 More information
Location
Opening Times:
Tuesday – Saturday: 10:00am – 6:00pm
View map
Related news