Limited edition version of Hélio Oiticica: Cosmococas artist photobox now available for pre-order
19 June 2020
Hélio Oiticica occupies a central position in the Latin American avant-garde of the postwar era. Building on the idea for a film by Brazilian underground filmmaker Neville D'Almeida, Oiticica developed the concept for Block-Experiments in Cosmococa—Program in Progress (1973–1974) as an "open program": a series of five original series, plus four proposals for environments, each consisting of slide projections, soundtracks, leisure facilities, drawings (with cocaine used as pigment), and instructions for visitors. Each series has several components: posters, photos, book, installations and the photobox. It is the epitome of what the artist called his "quasi-cinema" work—his most controversial production, and perhaps his most direct effort to merge art and life. These works have been included in major international exhibitions in Los Angeles, Chicago, London and New York, and mark a seminal series in his short but prolific career.

A newly released limited edition photobox explores an unrealised photographic project within the Block-Experiments in Cosmococa—Program in Progress. The edition of 100 has been created by the Projeto Hélio Oiticica, along with the artist's original collaborator, Neville D'Almeida. Each copy within the edition is numbered, signed by D'Almeida and presented in a special box set, as originally intended by the artist when conceived nearly 50 years ago. Copies are available this autumn.
Watch a video exploring the project here.
For questions about pricing and to pre-order, please email contact@lissongallery.com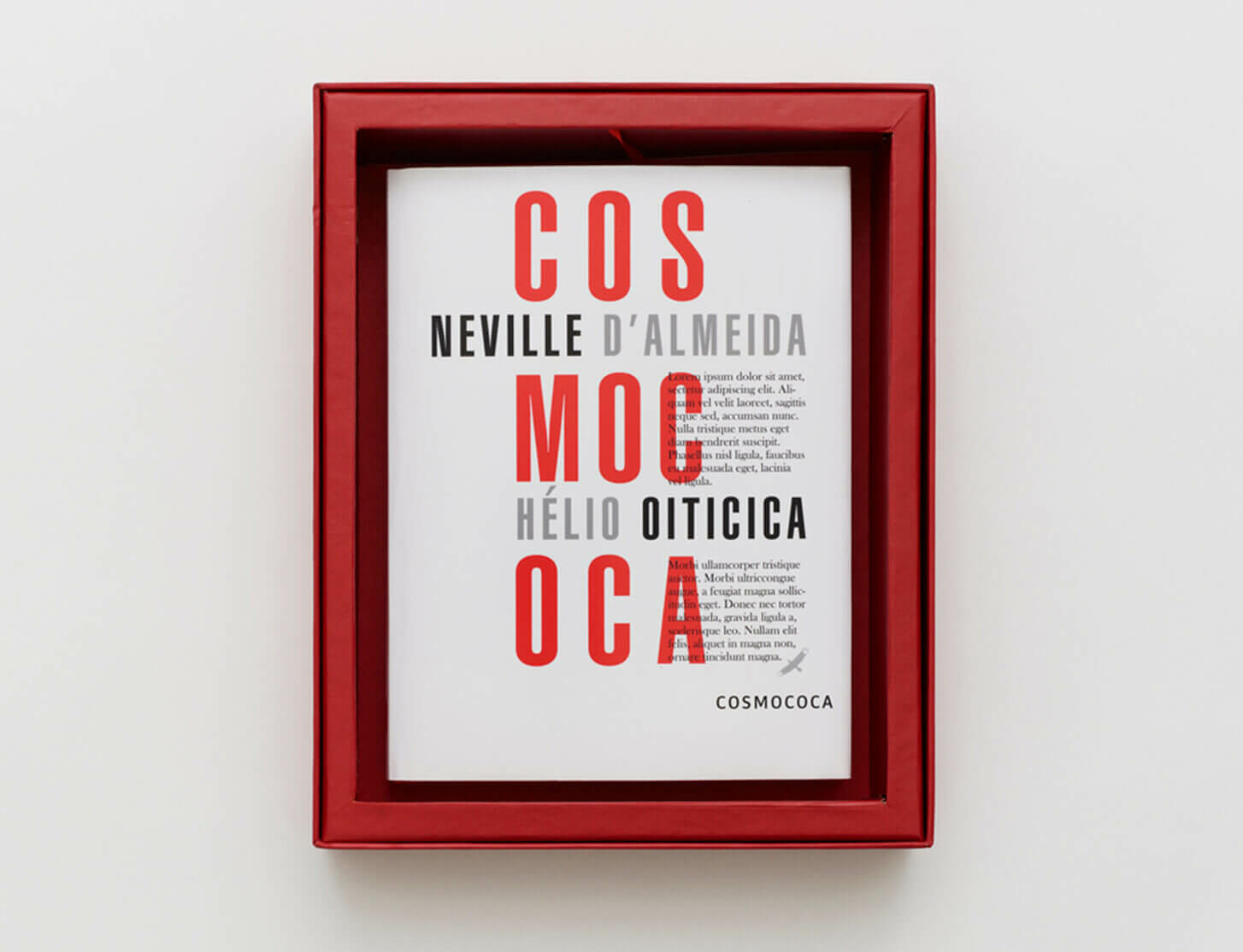 Click here for more Publications