John Akomfrah's latest video installation travels to the Nasher Museum of Art
26 March 2018
Beginning 29 March, the Nasher Museum of Art at Duke University presents
Precarity
, a new three-channel video installation created by
John Akomfrah
.
Precarity
works with the themes of risk, hybridity and the unfathomable to explore the city of New Orleans through the remarkable life and times of Charles "Buddy" Bolden, the first person known to have explored the sonic tonalities of the music now known as jazz.
Through archival imagery and newly-shot footage, Akomfrah's film follows the life of the forgotten New Orleans jazz singer. Beginning in 1900, Buddy Bolden was the most popular musician in the city, celebrated for his innovative improvisational style and influence throughout the community. However, in 1907 at the height of his career, he was permanently committed to the state insane asylum with schizophrenia. A mythical figure, he left behind no known recordings and little imagery. Precarity is an exploration of the city that gave rise to jazz, and one situated at a cultural crossroads. Akomfrah has positioned the film at a similar intersection — part video essay, part historical documentary, part costume drama and part musical video, Precarity is all together a sonographic and visual history of Bolden and his legend on the genre of music now known so well.
Previously on view at the Ogden Museum of Southern Art as part of Prospect.4: The Lotus in Spite of the Swamp, the work was made possible by funds from the Nasher Museum of Art Acquisition Fund and VIA Art Fund. Artistic Director for the citywide triennial was Trevor Schoonmaker who is Chief Curator and Patsy R. and Raymond D. Nasher Curator of Contemporary Art the Nasher. The work was acquired by the museum for its permanent collection.
For more information on the exhibition and surrounding programming, visit the museum's website.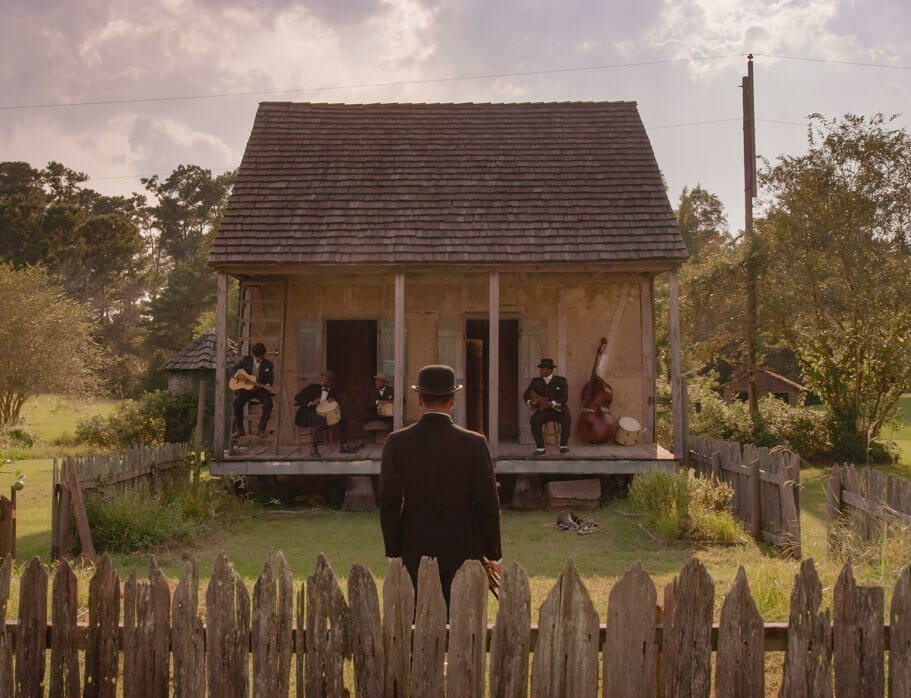 Click here for more Museum Exhibitions