New commission by Lawrence Weiner at The Jewish Museum in New York
10 February 2021
Through Spring 2021, a new commission by Lawrence Weiner is on view across The Jewish Museum's Fifth Avenue façade (north of 92nd Street), transforming the building into a public artwork and spreading a message of shared humanity along Museum Mile. ALL THE STARS IN THE SKY HAVE THE SAME FACE (2011/20) is a two-story, building-wide banner that sees Weiner draw upon an old Yiddish phrase he often heard when growing up: "Ale Yevanim habn eyn punim". Meaning 'all Greeks (i.e., all non-Jews) have the same face', these words – an expression of Jewish self-isolation and anxiety – arose in response to the long history of anti-Semitism, repeating the same insularity and suspicion of "others" to which they were subject. Weiner reconceived this text to read ALL THE STARS IN THE SKY HAVE THE SAME FACE, and translated it simultaneously into English, Hebrew, and Arabic, in red and white text on a field of vibrant blue.
Weiner's reimagining of the effects of anti-Semitism is inseparable from the resurgences of xenophobia and racism we have seen enacted in our own city and around the globe, urging us to reexamine who we are and where we want to be today. This artwork signals a restorative, unifying sentiment; prompting us to think collectively, and to imagine all that we may accomplish if we work together.
Find further information on the installtion here.
Image courtesy The Jewish Museum, New York. Photography by Liz Ligon.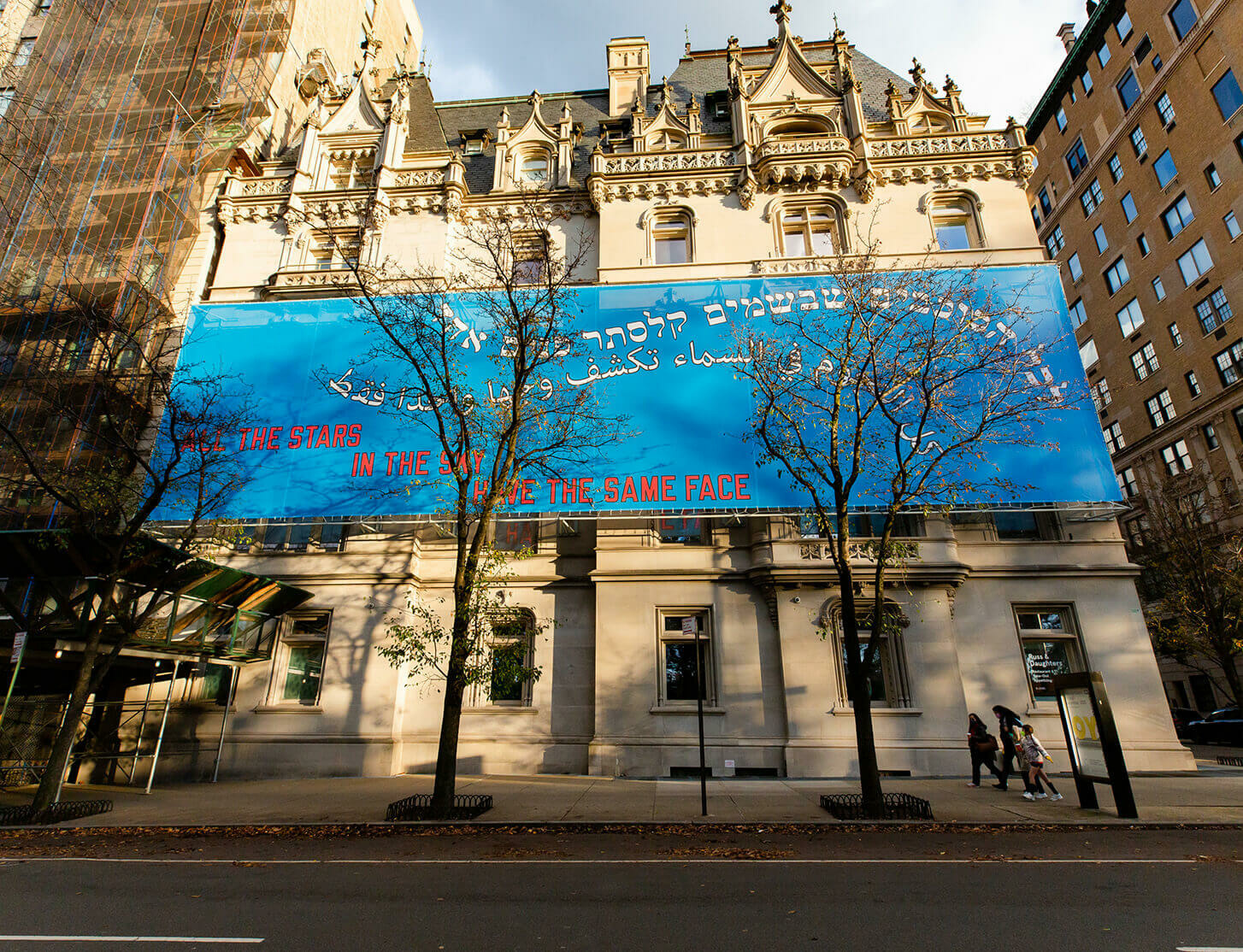 Click here for more Commissions