Bernard Piffaretti's second exhibition in mainland China opens in Wuhan
2 July 2021
Now open at Surplus Space in Wuhan, 'Crash' presents work by Bernard Piffaretti and Laure Prouvost as part of the Festival Croisements 2021, supported by the French embassy in Wuhan and Institut Français.
The exhibition includes ten paintings by Piffaretti in a survey ranging from 1990's to 2020 that traces the development of the artist's painting 'system'. This protocol is at the origin of every work he produces: each is composed of two panels apparently identical, separated by a vertical strip; one of the two parts is an attempt to duplicate the other, made beforehand. Once both panels are finished, the distinction between the copy and the original tends to fade.
The constraints in the production of Piffaretti's paintings are contrasted in the exhibition with a screening of Laure Prouvost's 2019 film Re-dit-en-un-in-a-learning. The film was created for her 2020 exhibition at Lisson Gallery and in reponse to building the show remotely. From within the video we are invited to softly slow down, as we journey into a personal narrative for Prouvost who investigates the complex process of exhibition making from a distance, experiencing her own work through a pixilated filter.
The exhibition continues until 10 October 2021.
Bernard Piffaretti, Untitled, 1998 (detail) © Bernard Piffaretti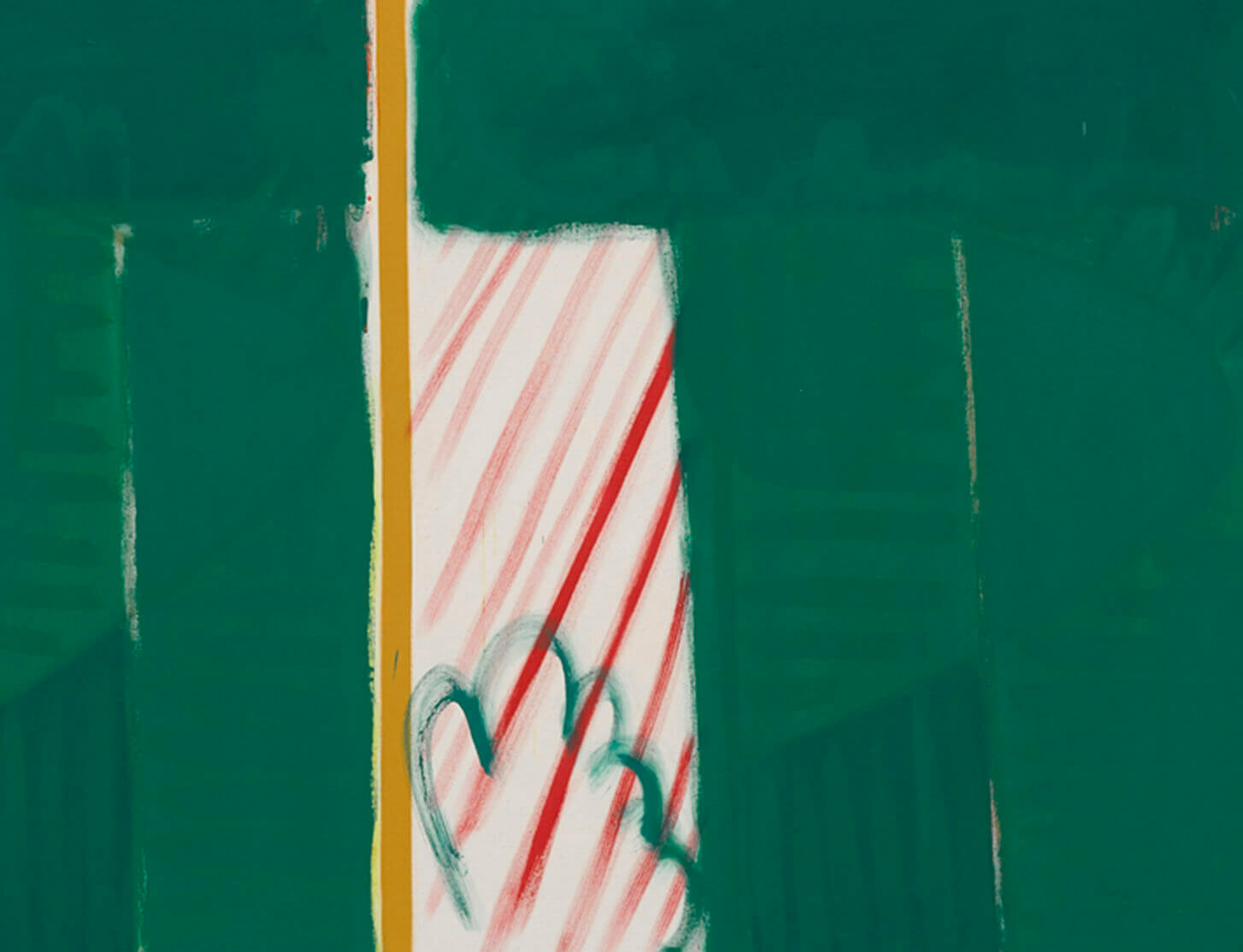 Click here for more Museum Exhibitions