At 104, Carmen Herrera Reaches Yet Another Career Milestone - Architectural Digest
10 July 2019
Carmen Herrera
's first-ever public art exhibition will open this Thursday in New York's City Hall Park, featuring five large-scale pieces never before seen.
At 104 years old, the time has come for Carmen Herrera to own the spotlight. The Cuban-born painter and visual artist known for her vibrant, minimalist works has long been making art—some 70 years—but has only recently begun to receive the proper recognition she deserves. Herrera sold her first work of art just 15 years ago, and in 2016 was finally the subject of a solo show at a major museum (the Whitney in New York). Now, for the first time in her decades-long career, five of her three-dimensional sculptures will be exhibited outdoors by Public Art Fund in City Hall Park in a show titled "Carmen Herrera: Estructuras Monumentales." The show, which opens July 11 and runs through November 8, allows the artist to incorporate the environment into her work in a way that she has never done before.

Image: Angulo Rojo, 2017
Photo by Nicholas Knight. Courtesy of Public Art Fund, NY.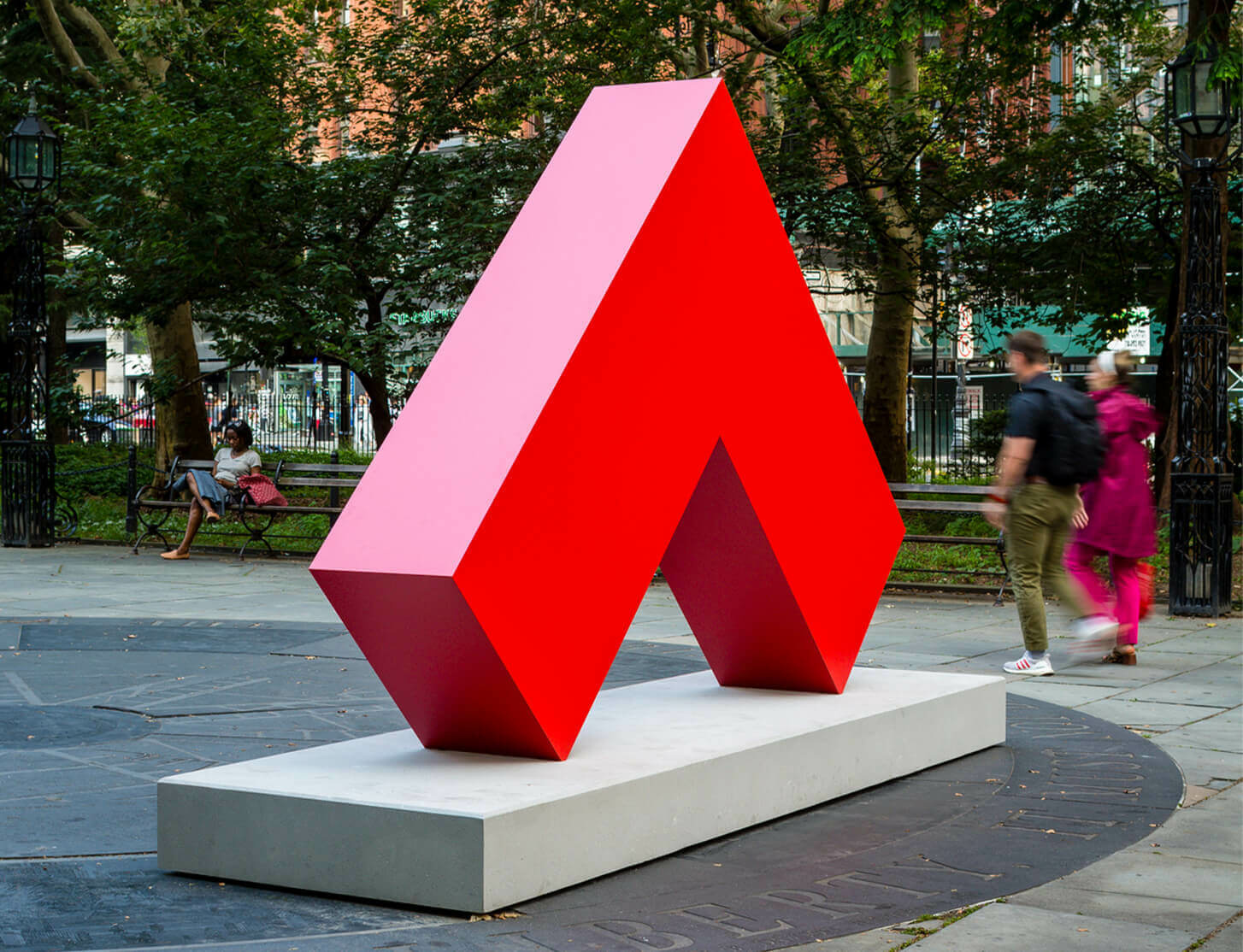 Click here for more In the Press