Bernard Piffaretti: Twin Peaks and Company
Shanghai, 13 March – 29 May 2021
Lisson Gallery is delighted to open its first exhibition of work by the French artist, Bernard Piffaretti, in Shanghai. The exhibition features a selection of colourful, dynamic new works, all created by the artist in his Paris studio over the past year. The presentation highlights the role of cinema, in particular the visionary filmmakers David Lynch and Orson Welles, in the creation of Piffaretti's 'moving image' style of painting, and the connections between their bodies of work.
Named one of the greatest painters of his generation, Piffaretti has refined his "Piffaretti system" for many decades. These new acrylic on canvas paintings on show in Shanghai, all Untitled (2020) like the majority of Piffaretti's oeuvre, illustrate this method. Each painting begins with the artist establishing a clear separation between left and right, by painting 'the central mark' – the vertical line that divides the canvas into two equal sides. The artist then creates an abstract composition of gestural marks on one side, and follows to re-create the image opposite, on the other side of the vertical line. However, while Piffaretti is interested in the process of mirroring, he is not concerned with producing an ideal, symmetrical image. Instead, he purposely paints an inexact, doubled image that instantly challenges our perception and forces us to question what we are seeing. Because we do not know which side the artist painted first (left or right), we cannot identify which side is 'right' or 'wrong', and instead each becomes an equally imperfect double. Our minds actively try to decode the puzzle of Piffaretti's chosen variations, highlighting our inherent psychological and emotional response to this technique.  
The title of the show, Twin Peaks and Company, was selected by Piffaretti as a tribute to two filmmakers: David Lynch and Orson Welles as, he says, "a kind of twin legacy". Twin Peaks, directed by David Lynch, was the famed American horror drama which originally aired in 1990 before returning as a limited series in 2017. Piffaretti, like Lynch, came to prominence in the 1980s, alongside the development of the "high concept" era in cinematic style and the continuation of the filmmaker-driven format. The latter part of the title, and Company, refers to Lynch's forerunner, Orson Welles, who greatly influenced Lynch in his formal approach to directing and its psychological effects. In particular, Piffaretti notes the film, 'The Lady from Shanghai' (1947) which Lynch has discussed as a major influence on his work. The finale of this film features a unique climactic shoot-out in the Magic Mirror Maze, a hall of mirrors comprising a multitude of real and false images, where each face is repeated and mirrored numerous times.
Read more
Works on view
Installation views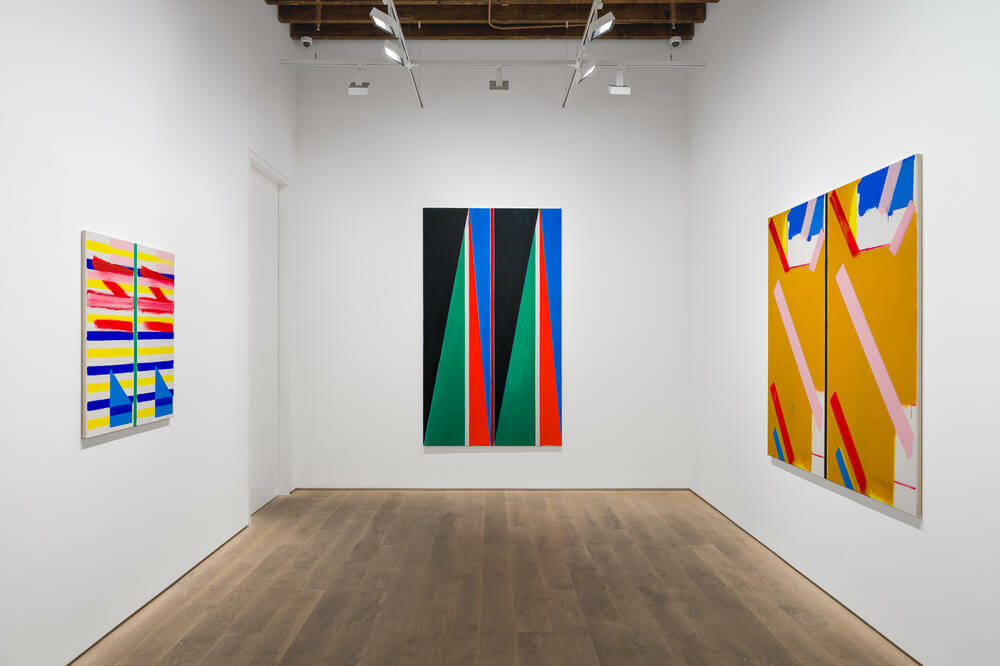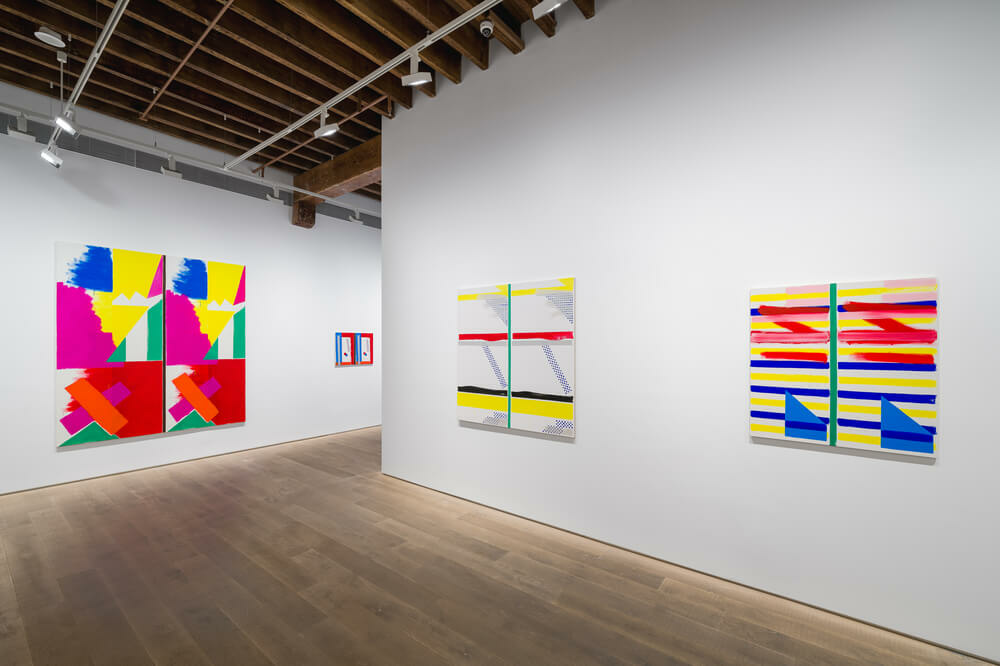 More information
Location
Opening Times:
Tuesday – Saturday: 11:00am – 6:00pm
View map