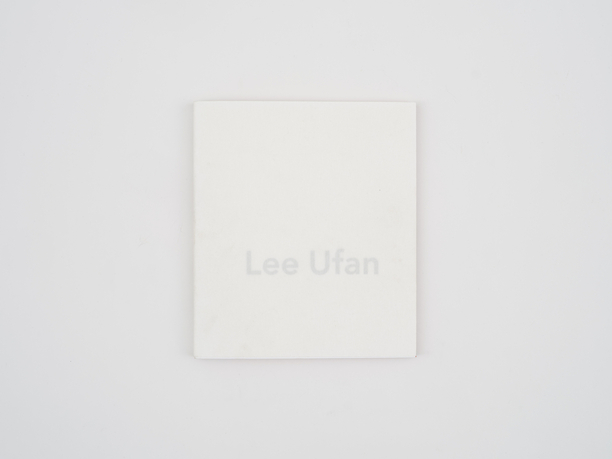 Lee Ufan
Lee Ufan
$20
Lee Ufan's work creates a space of contemplation for its viewers. It establishes an implied equivalency between viewer and artwork which encourages solitary rumination in its provocation of a dialogue between the viewing individual and the artwork.
Ufan's Dialogue works, presented in this catalogue which accompanies Lisson Gallery's 2015 exhibition of the pieces, exemplify this sense of obdurate presence. The ritualistic application of layers of paint on canvas combine with the mark of the slight tremble of the artist's hand to create a harmonious space where paint stroke and viewer peacefully consider one another.
Edited by Dorothy Feaver, Rute Ventura and Lucy Wilkinson and with a foreword from Nicholas Logsdail and an essay by Simon Morley, this catalogue proposes a new dimension in which to contemplate Ufan's Dialogue works and thus acts as an extension of the gallery space.