Samsara by Tatsuo Miyajima at Het Noordbrabants Museum, 's-Hertogenbosch
31 May 2022
For Tatsuo Miyajima, time is a connecting factor in everything. At Het Noordrabants Museum in 's-Hertogenbosch, Netherlands, his brand new site-specific installation Samsara calls to mind the unending journey of life, surrounding the viewer with hundreds of blinking LED numbers in an array of colours. Spirituality, Buddhist philosophy, and technology come together in this new piece, where the use of numbers serves as a metaphor for the cycle of life and death, both individually and collectively. The zero is always skipped, because according to the artist this number represents permanent death – something that has no place in the continuous journey towards rebirth. When the zero has arrived in the cycle, the counter briefly goes blank, in a moment of pause or breathing before life begins again.
In addition to the installation, the exhibition includes a short film about the artist and his studio. Through an interview with the artist, visitors gain insight into Miyajima's train of thought and the context of his work.
The exhibitoin is on view from 18 June to 2 October 2022. Find further information via Het Noordbrabants Museum.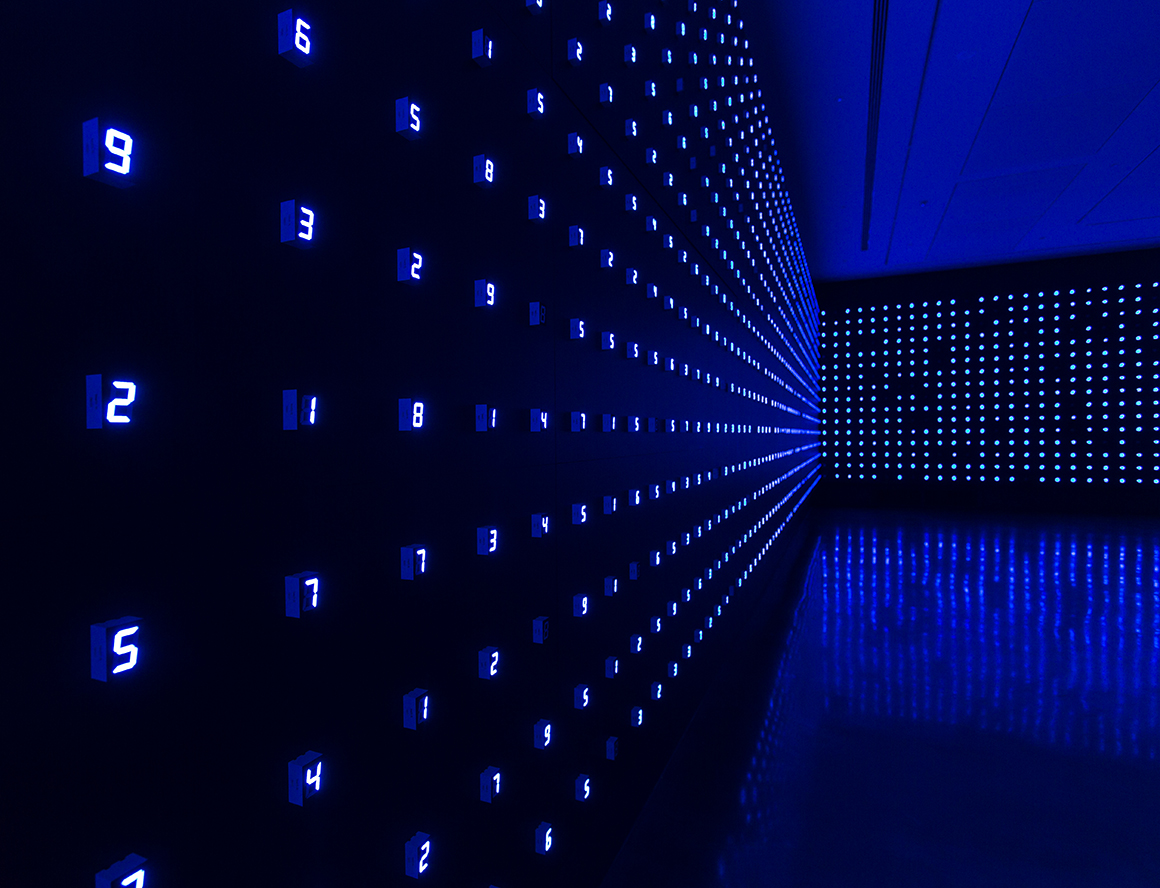 Click here for more Museum Exhibitions