Paintings by Liu Xiaodong included in online exhibition 'Art at a Time Like This'
10 April 2020
Liu Xiaodong has contributed four oil on canvas paintings to the online exhibition 'How Can We Think of Art at a Time Like This?' The virtual exhibition was curated by Barbara Pollack and Anne Verhallen as a platform for the exchange of ideas at this time of crisis.
Liu's new Borders series was completed during a 1,530-mile trek via towns that sit along the Rio Grande US-Mexico border. This group of paintings depict the various inhabitants of the towns, from police officers, border guards and their families, to the residents they survey, and questions whether the current global health situation might eclipse certain other crises. On the project, Liu writes:
I stand in Eagle Pass golf court, the boundary river between Mexico and America is at my side. One year ago, I was on the opposite shore, standing next to a man with "Made in Mexico" tattooed on his head. I saw America on the opposite shore, I saw this very golf court.
Sitting in Tom's yard, I look around and at the almost finished painting. I feel reluctant (to part with it). I've grown familiar with every plant and tree here because I've fondled them with my brush countless times.
I've been painting this body of work for more than a year now. No matter what meaning this project bears in today's uncertain world, painting is still about fondling. I feel that the world becomes docile once fondled by the brush; the world before me, harsh and alien, has become gentle after painting it, and it has also become much smaller.
Find out more about the online exhibitions and Liu Xiaodong's body of work via artatatimelikethis.com
Image: Liu Xiaodong, Boundary River (2019) © Liu Xiaodong Studio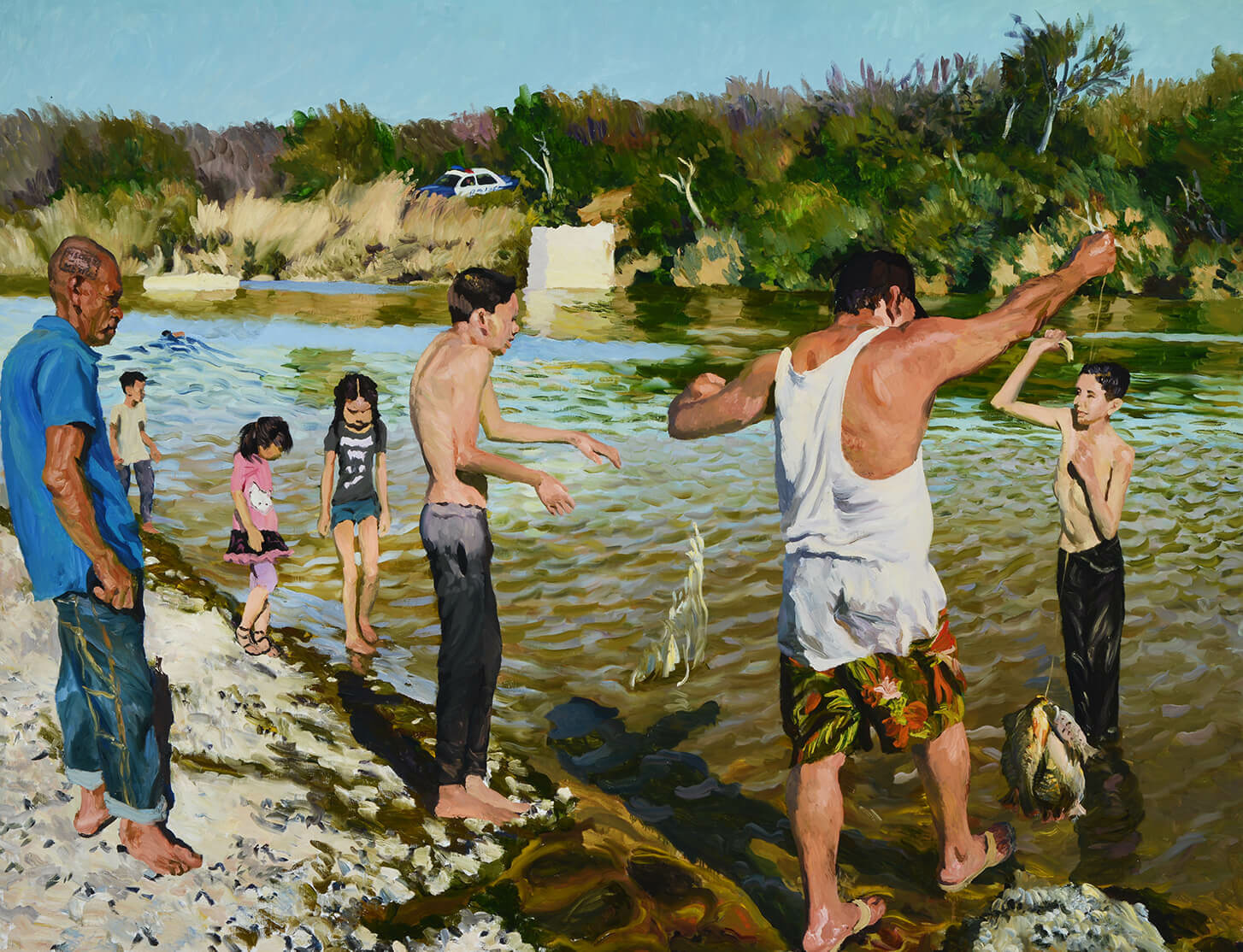 Click here for more News