Limited edition John Akomfrah print to raise funds for Frieze x Deutsche Bank Emerging Curators Fellowship
8 October 2020
Featuring as the cover of the October 2020 issue of frieze magazine, John Akomfrah has created a limited edition print from which 60% of profits will go towards benefiting the recently launched Frieze x Deutsche Bank Emerging Curator Fellowship. Akomfrah's image, which builds on the work he has done around monuments since the 1980s, incorporates a promotional still from Carmen Jones (1954), starring Harry Belafonte and Dorothy Dandridge, who would become the first woman of colour to be nominated for an Academy Award for Best Actress for her role in the film.
The still is placed into a Shirley card, a reference device used since the 1940s in colour-film technology to calibrate skin-colour balance. For decades Shirley cards only used white models to set their parameters, dramatically affecting how black skin would be rendered on film.
Available to purchase from 9 October via frieze.com.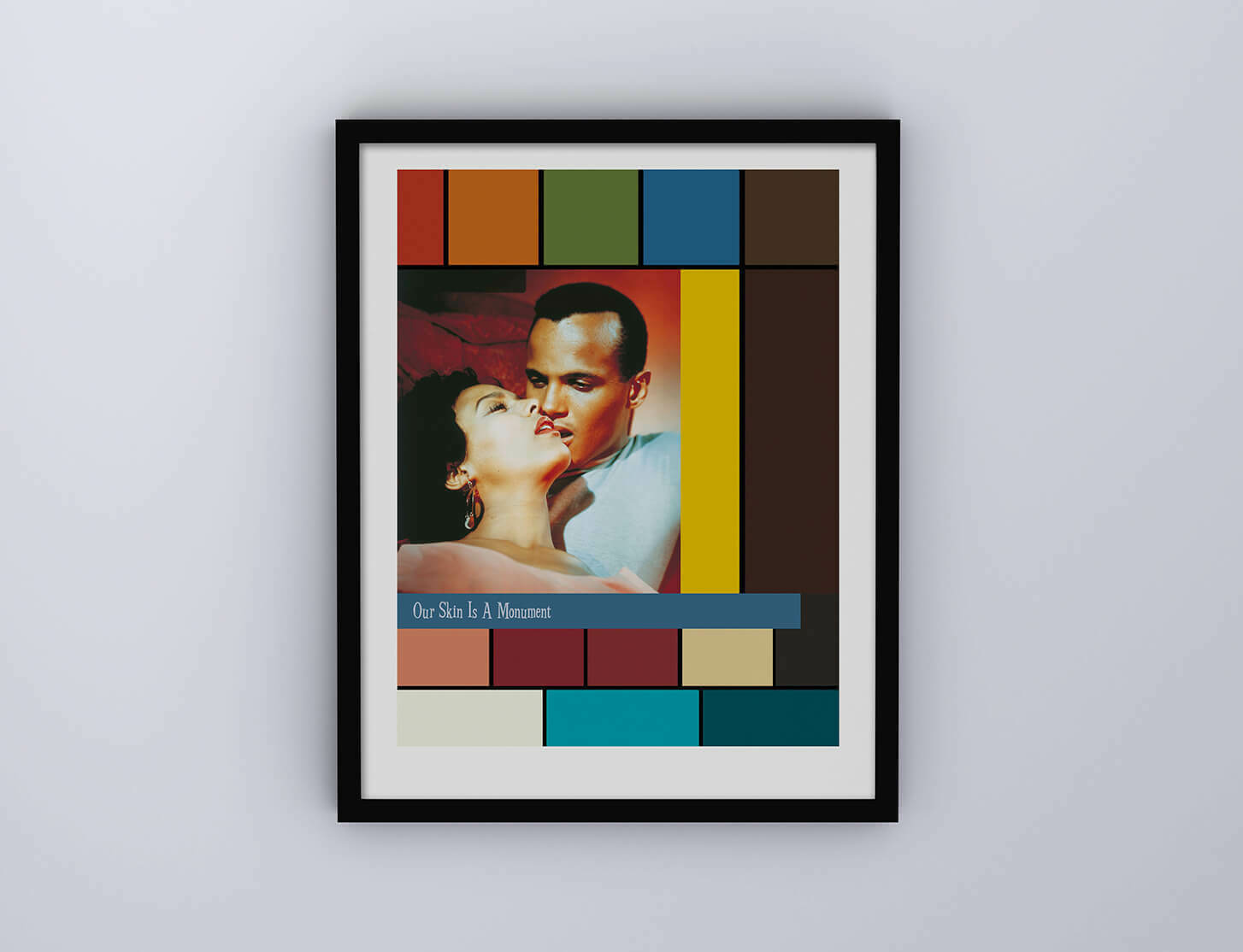 Click here for more News