Laure Prouvost's project for the French Pavilion at the 58th Venice Biennale
30 May 2019
"A trip to our unconscious.
With the help of our brains in our tentacles,
we dig tunnels to the past and the future towards Venice.
Let's follow the light." L.P.

From 11 May to 24 November, Laure Prouvost's project for the French Pavilion of the 58th Venice Biennale is on view in the historic Giardini. 'Deep See Blue Surrounding You / Vois Ce Bleu Profond Tu Fondre' is an immersive series of installations encompassing sculpture, drawing, film, tapestry, live performance and Murano glass objects. The exhibition acts as an invitation to melt into a liquid and tentacular universe amongst the different unveiled and shared realities which surface there, and is structured around three main themes. The first of these is a reflection on concepts of generations and identity, what links or distances us from each other: for instance, the eldest from the youngest, the neighbour from the stranger. Secondly is the idea of disconnection, incomprehension and discrepancy, primarily in relation to language and its translation or appropriation. Finally, tinged with utopia and surrealism, Prouvost's project represents an escapist journey, both tangible and imaginary, towards an ideal elsewhere.

Central to the project is a fictional film that follows a cross-generational group of performers on a road trip through France, via monumental landmarks and the Mediterranean Sea, and finally onto Venice. The cast of musicians, dancers and magicians recount tales in Dutch, Arabic, Italian and French throughout their travels, and find common ground through their shared desire to pursue their individual talents. The film's themes branch out into the Pavilion through sensory installations comprised of drawings, tapestries, vegetation, performance, and objects made using resin and Murano glass, each element acting as a tentacle of a greater whole somewhere between fact and fiction.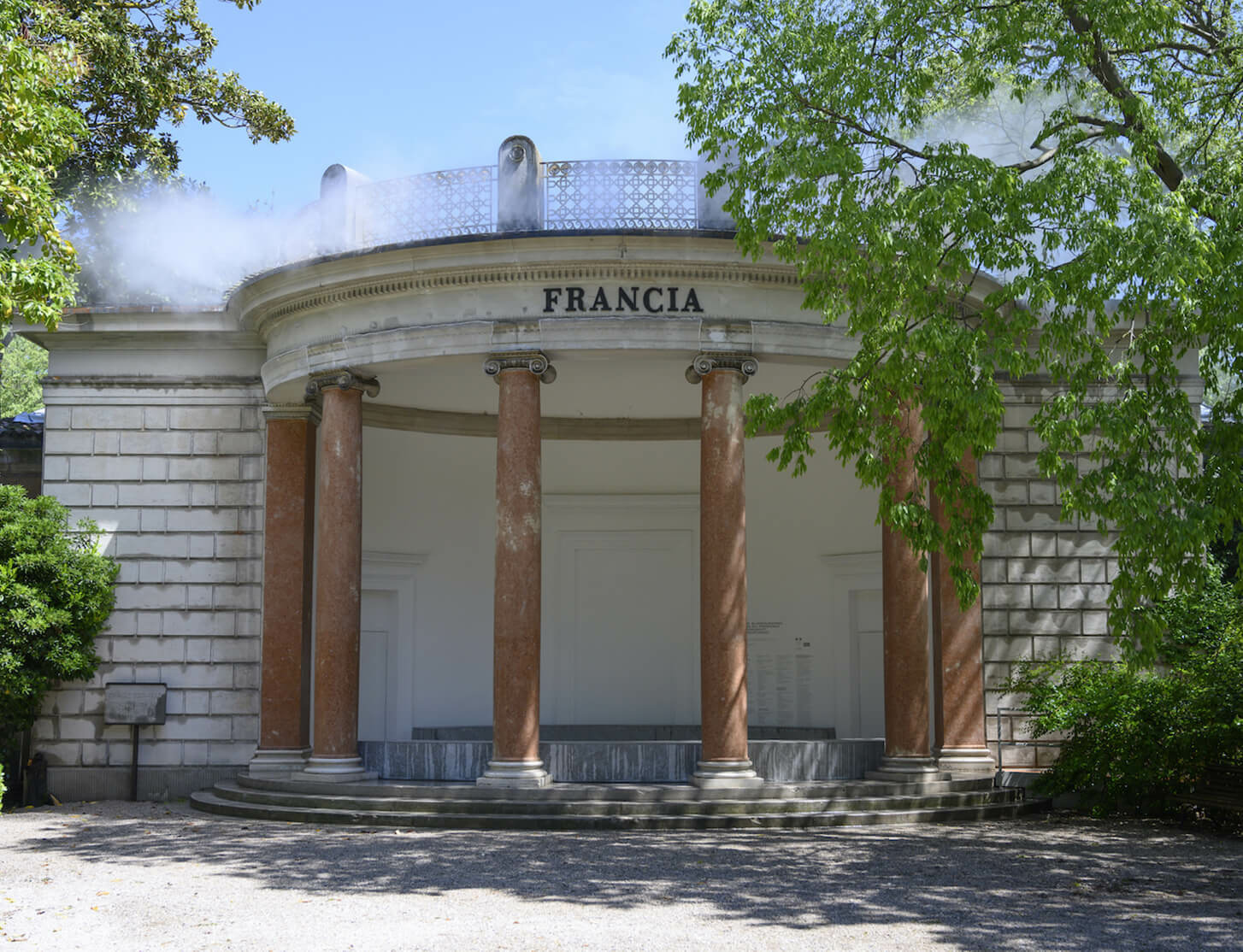 Click here for more News