'Laure Prouvost. Above Front Tears Oui Float' at the Nasjonalmuseet, Oslo, Norway
1 December 2022
Out of the tunnel's darkness, we enter a barren rocky landscape blanketed in fog. We find ourselves in a place above the clouds. where birds soar. A melted ceiling offers a glimpse into the unknown. Global warming has left its mark, but hope can be found in consideration and love of nature and people.
Known for her captivating installations with film, sound, performance, sculpture, textile and text that trigger the senses, Laure Prouvost becomes the first artist to create a site-specific solo installation for the Light Hall at Norway's Nasjonalmuseet as part of The Fredriksen Commissions. She incorporates characteristics of Dadaism and Surrealism, allowing for lawlessness and the irrational. Prouvost's art also makes reference to art-historical and religious motifs, such as the fountains of antiquity, archetypal grottos, birds and fish.
From 5 November, the exhibition 'Above Front Tears Oui Float' takes nature, environmental challenges and the pandemic seriously, communicating them with warmth and absurd humour. She appeals to our senses and emotions with gravity, light and colour, and toys with our sense of direction. Pulsating light, sparkling imaginative glass sculptures and fountains bring light, colour and life to a threatened world.
Sculptures weightlessly float in the space, making us feel like we have entered another dimension. In one area, the floor rises, while in another, it lowers us into a soft surface. In Prouvost's monumental video works, we encounter the recurring figure of Grand Ma, who launches herself into grand flight.
'Above Front Tears Oui Float' runs from 5 November 2022 to 12 February 2023.
Find further information via Nasjonalmuseet.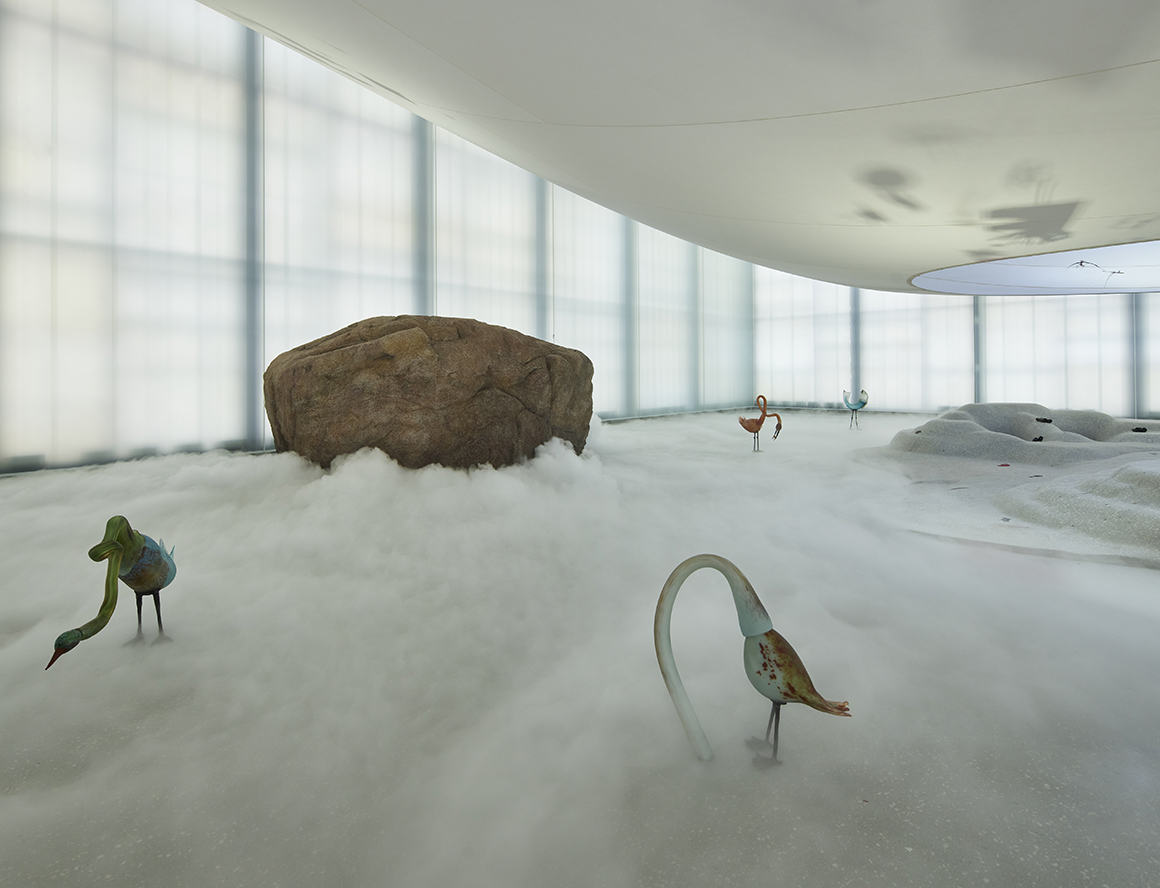 Click here for more Museum Exhibitions