Inside Van Hanos's Journey from Art World Outsider to the Toast of Chelsea - Artsy
9 July 2021
Late last Wednesday night, amid one of New York City's famous summer thunderstorms, about 300 of the art world's cognoscenti lined up outside the Bowery Hotel, impatiently waiting to be granted access to the exclusive party raging inside the Lower East Side hotspot. Drenched from the pouring rain, these well-heeled insiders risked their expensive blowouts and designer sneakers to fête a pair of artists who had just held back-to-back openings at the blue-chip Lisson Gallery earlier in the evening.
One of those two artists was Van Hanos. If that name doesn't sound familiar to you, fret not because you aren't alone. At 41, Hanos has managed to fly mostly under the radar since earning his MFA from Columbia University in 2010. And yet Hanos's winding and at times peripatetic path from art world outsider to the toast of Chelsea is emblematic of today's rapidly shifting art market. More and more, it's increasingly common for young and emerging artists to be represented by established, influential galleries, and a tight-knit group of well-connected insiders can often do more to help burnish a talented painter's reputation and career than the gatekeepers of the past.
Deciding to start off small and build momentum from there, last summer Lisson staged an intimate show of five Hanos works at its jewel-box space in East Hampton (where I first came across the work); the show ended up selling out despite the gallery's clients being relatively unfamiliar with his work. Soon after the show closed, it was announced Hanos would officially join Lisson's roster and would henceforth be represented by both Château Shatto and Lisson, with a major solo show in New York planned for the spring of 2021.
The show's paintings look so different from one another that viewers could be forgiven for thinking they were produced by multiple artists. This was exactly the effect Hanos had been hoping to achieve during the planning stages of the show, Logsdail explained. "He called me up one morning saying he had a dream about the opening the night before," the gallerist said. "He wanted people to walk in and think it was a group show."
Read the full article in Artsy.
Van Hanos: Conditional Bloom is on view in New York through 13 August.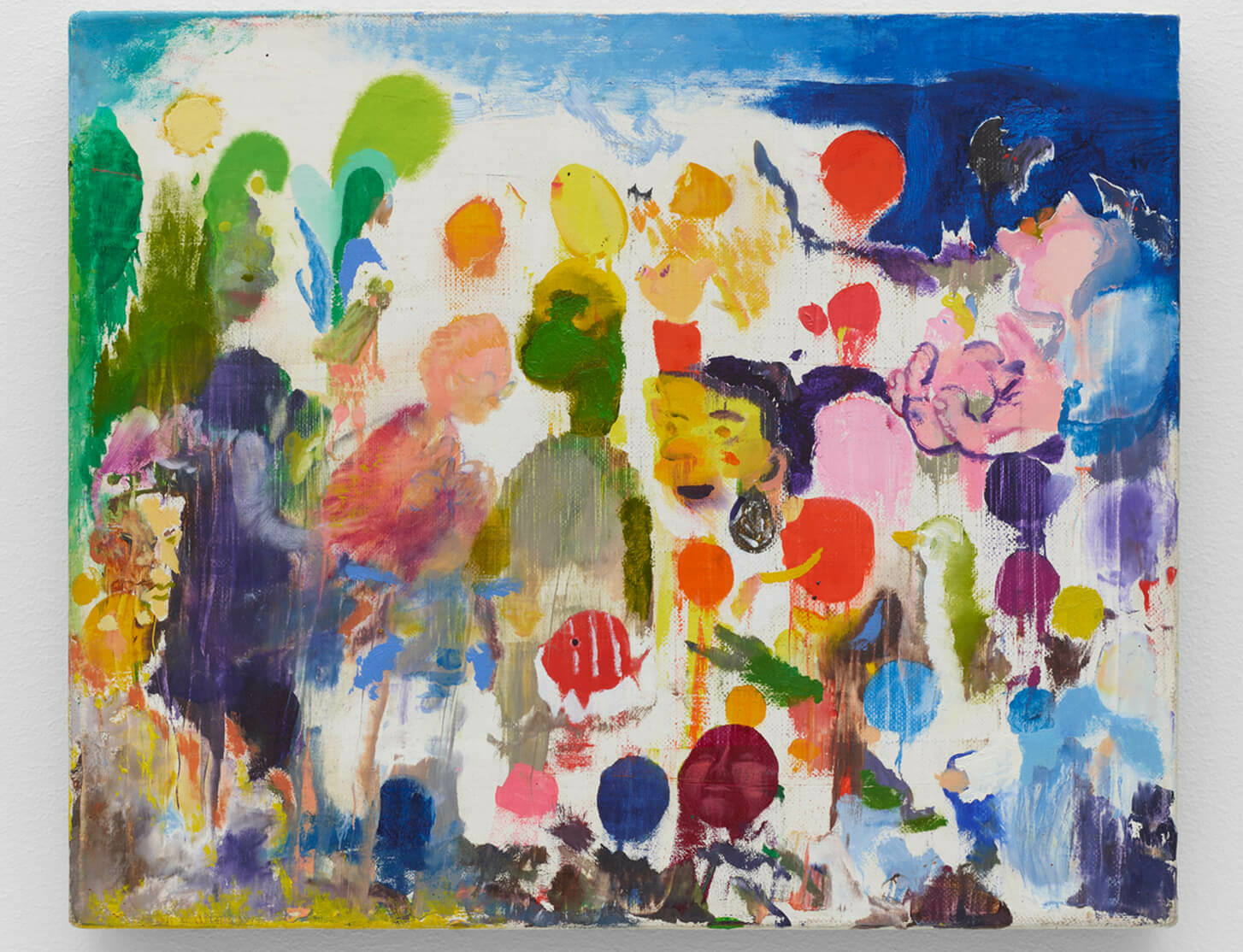 Click here for more In the Press