Exhibition by Ryan Gander opens at Kunsthalle Bern
21 October 2019
Ryan Gander's most comprehensive institutional exhibition to date has opened at Kunsthalle Bern, Switzerland. 'The 500 Million Year Collaboration' brings together various bodies of recent and seldom shown older works that share common themes of time and perceptions of the 'self', the title of the show asserting an inconceivable temporal dimension. Referencing Gander's concept of the 'culturefield' - an imaginary, dreamlike parallel world or plain, on which exemplary visions can be put to the test - the works presented showcase the plurality of Gander's practice and his particular visual language.

The exhibition is comprised of sculpture, drawing and installations, including a number of works from Gander's Dramaturgical framework for structure and stability series of life-size metal armatures. These figurative compositions are positioned so as to convey particular emotions, without the help of hand gestures or expressive facial features. Also on view are a series of drawings in calligraphy ink entitled Your mistakes … your mistakes are the markers of your time (2019), and examples from the I be... series of antique mirrors 'draped' in marble resin.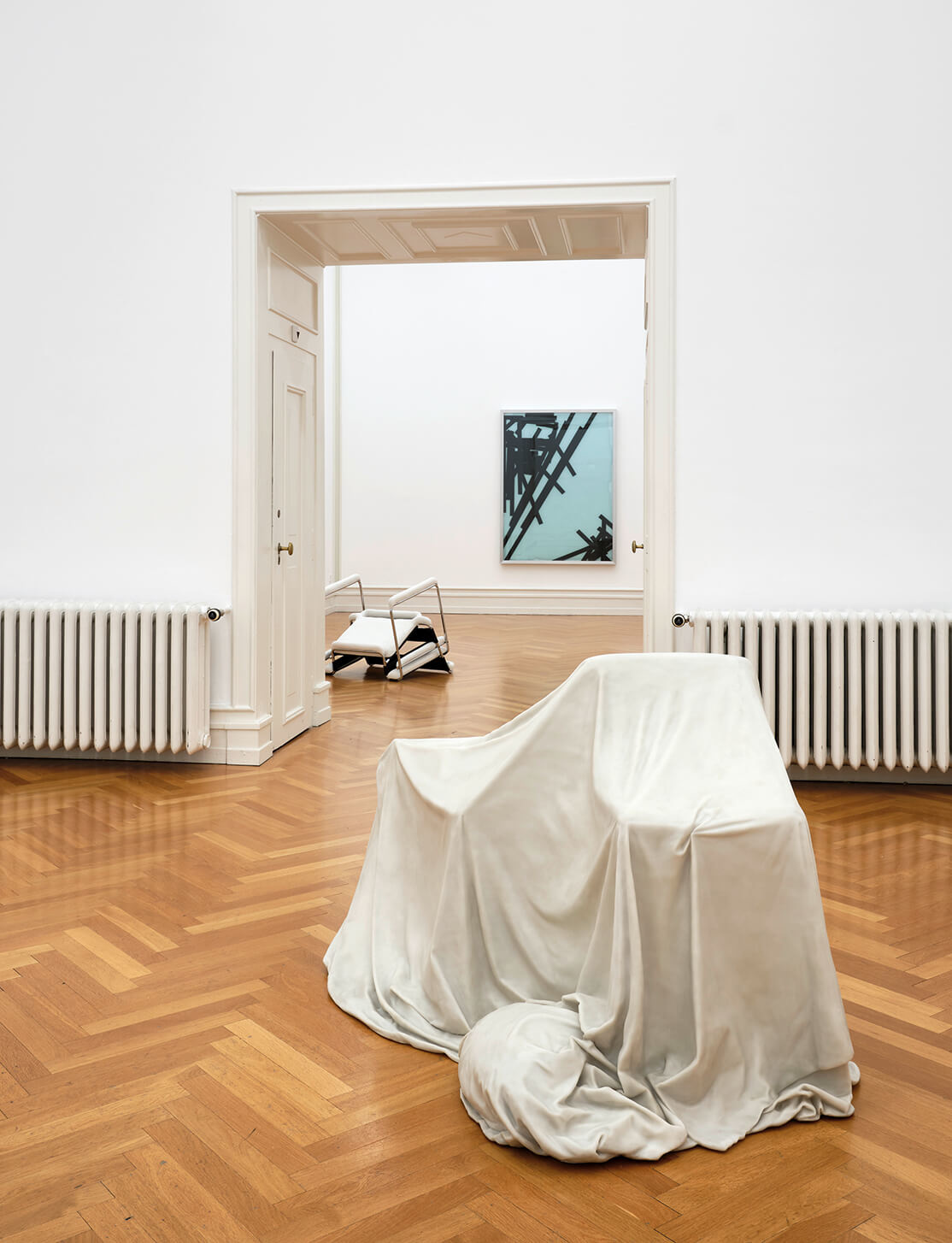 'The 500 Million Year Collaboration' is on view from 19 October – 8 December 2019. Visit
Kunsthalle Bern's website
for further information.
Images courtesy Kunsthalle Bern; photography David Aebi.
Click here for more Museum Exhibitions