Ai Weiwei on How Art Comes Alive – ArtReview
13 January 2022
The artist and human rights activist discusses the power of writing, the poetry of his father, and the artworld's self-serving ideologies
Contemporary artist and human-rights activist Ai Weiwei came to international prominence for his open criticism of the Chinese government's autocratic rule and its human rights policies, a position that resulted in the state's efforts to silence his condemnations via sustained intimidation, a 2009 attack by the police that left him with a brain haemorrhage and a three-month imprisonment in 2011. Following the unannounced demolition of his Beijing studio in 2018 by local authorities, Ai relocated to Berlin. His memoir 1000 Years of Joys and Sorrows (2021) tells the story of China's political and social history over the last century through the intertwined experiences of Ai and his father, the renowned modernist poet Ai Qing, who was exiled for two decades, including a period of hard labour in Xinjiang.
ArtReview How did you approach writing 1000 Years of Joys and Sorrows?
Ai Weiwei I always need to be balanced: to not get too emotionally involved and to be a little bit cool in tone. Otherwise the emotions are often overwhelming. On the one hand because the book spans 100 years of China's history (and that's a large period to cover) – but on the other because it reflects the history of two people: me and my father. I wanted it to be balanced so that it wasn't too much about us, but rather sets our stories within a historical context.
AR How do you see the relationship between writing and making art?
AWW Ideally they should be one. As someone who has always been interested in conceptual art, I have always thought the form and concept should be undivided. It would be too arrogant or misleading to just give a form without a clear conceptual interpretation of the work. If it's just about the words, it can be too obvious and dry: it doesn't have charm. It needs to be balanced. Artworks can have specific meanings but can be vague and abstract at the same time. For me, writing is like a clear measurement of how far you can go with an idea: it's black words on white paper; there's a clear definition.
Read in full at artreview.com
Ai Weiwei, from the series Study of Perspective, 1995-2011, 2014, 40 black-and-white and colour C-prints / diasec. © Ai Weiwei Studio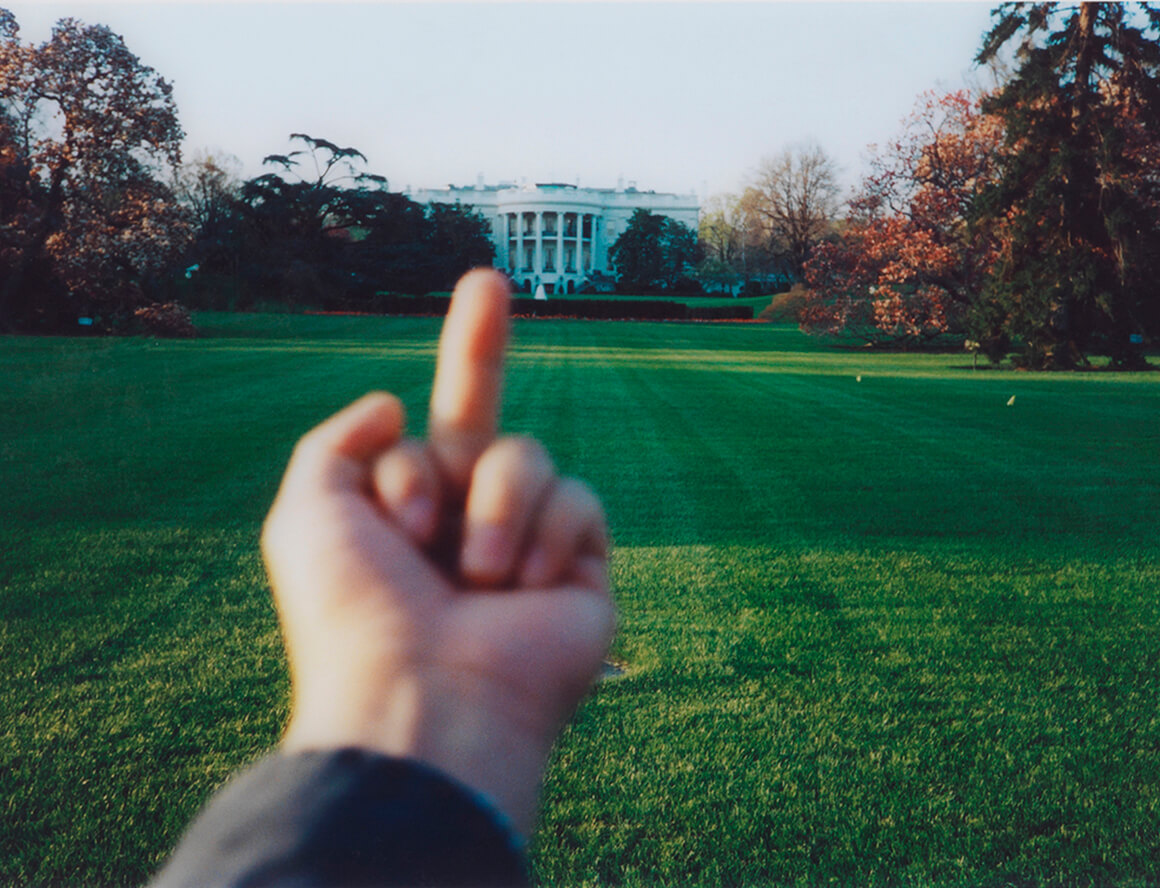 Click here for more In the Press