Tony Cragg
29 May – 18 September 2015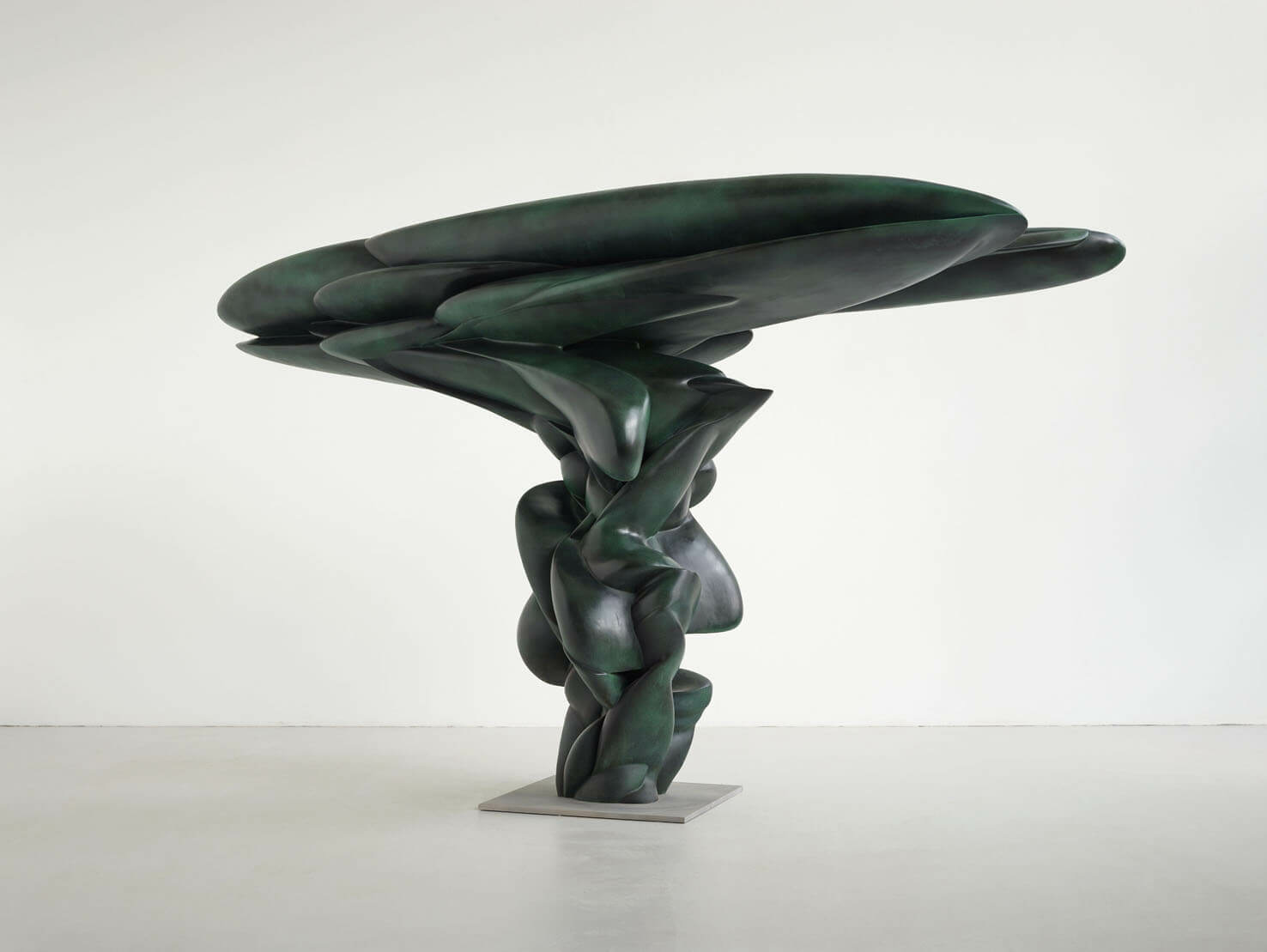 Tony Cragg's first exhibition at the Lisson Gallery Milan consists of several new sculptures in bronze, wood and stone. Alongside these are a number of works on paper. The upright sculptures in the gallery are the result of complex internal formal constructions and geometries that give rise to outer forms that we can recognise, have associations with and give names to. Cragg's complex polymorphic sculptures reveal aspects of the relationship between the rational internal dynamic of materials and our subjective response to material forms. For Cragg this is not only the essence of all sculpture, but of all our experiences in the world as well. His work is full of movement, growth, dynamism and a sense of wonder at the seemingly unlimited possibilities of sculptural form.

Cragg exhibits two larger bronze and marble works – Over the Earth and First Person, the latter outside the gallery. In these works, Cragg looks not only to nature and the forces of energy found in the organic world, but he also references an enhanced and extruded reality as experienced through technology and the multiple perspectives afforded to us by the pace and prisms of modern life.
Several of the works at Lisson Gallery Milan have close corollaries with seven of Cragg's sculptures being exhibited concurrently at the Duomo di Milano (as part of the Milan Expo, until 31 October). The centrepiece of his collaboration with the Duomo is a work in the Duomo entitled Paradosso (Paradox), seemingly inspired by the golden statue of the Madonnina (Little Madonna), which sits atop the uppermost spire, traditionally marking Milan's highest point. Cragg's exhibition on the roof terraces of the Duomo presents a further six monumental sculptures, that jostle with the static gothic architecture and the Milanese skyline.
The reference to the Madonnina's majestic, skywards gesture is obliquely mirrored at the gallery by a two-metre bronze entitled After We've Gone (2015), a similarly torqued object suggesting bodily movement. The artist's own physical being expressed in his drawings are the starting point for his three-dimensional practice and contain something of the genesis for each radically rotational form, perhaps revealing how the germ of an idea, an unseen energy, or an observation from life can be brought into matter and eventually into complex, confounding objecthood.
Opening Times:
Monday - Friday: 9:30am - 6:00pm
Closed from 1:00pm to 3:00pm