Ted Stamm: Woosters
New York, 9 March – 14 April 2018
Lisson Gallery presents the first exhibition of Ted Stamm's work at Lisson Gallery New York, featuring paintings, works on paper, archival material and photographs from the artist's "Wooster" series. 
Ted Stamm was born and raised in Brooklyn and Long Island, and rarely strayed from the New York metropolitan area. After beginning his career painting colourful lyrical abstraction in his post-graduate days in the late 1960s, Stamm quickly set out to explore painting beyond tradition and to introduce further layers of complex colour, form and line. While many other painters of the period like Alan Charlton, Robert Ryman and Brice Marden were also experimenting in monochrome, following the success of late Modernist post-war artists such as Yves Klein, Ellsworth Kelly and Robert Rauschenberg, among others, Stamm quickly furthered his experimentation of the use of a minimal palette by introducing composition, through the precision of the line and the shaped canvas.
Stamm lived and worked on the top floor of 101 Wooster Street in the downtown Manhattan neighbourhood of SoHo from 1972 to his untimely death in 1984. In 1974, Stamm encountered an irregular shape on his street — a rectangle joined on the left by a slightly shorter triangle. Using this form as the inspiration, he began what he titled the "Wooster" series. These geometric forms with hard edges furthered the artist's earlier experimentations of formalist elements of the line and literal as well as depicted shapes. The exhibition at Lisson Gallery will include a selection of paintings from this series, including a large-scale "Lo Wooster" (a variation of the aforementioned shape, hung close to the ground) as well as works on paper, archival material and photographs. A diligent archivist and record keeper, Stamm kept exhaustive documentation related to the making of his paintings, a selection of which will be installed in a vitrine in the gallery space. 
Read more
Works on view
Installation views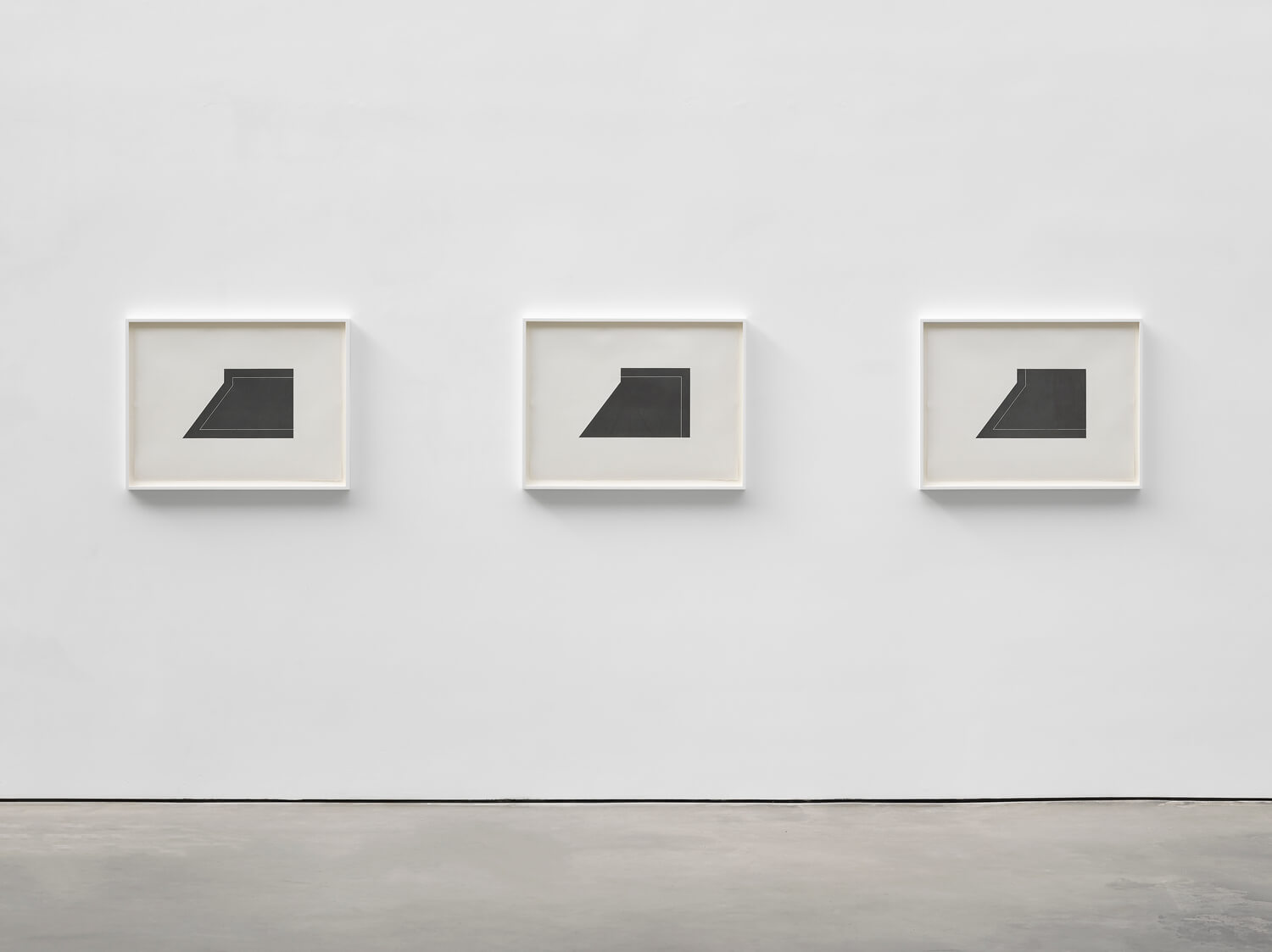 More information
Location
Opening Times:
Tuesday – Saturday: 10:00am – 6:00pm
View map