Pedro Reyes
New York, 28 February – 15 April 2017
For his first solo exhibition with Lisson New York, Mexican artist Pedro Reyes presents a group of new sculptures made from volcanic stone, marble and concrete. Surrounding these are over 150 works on paper, installed floor-to-ceiling on the gallery walls. This is the first presentation to feature drawings by Reyes at such scale or diversity.
Ranging from the intimate to the monumental, these new works resonate with both modern and ancient sources. Reyes has been looking closely at the history of statuary. Echos of Modern masters like Germán Cueto and Luis Ortiz Monasterio in Mexico; Frank Dobson, Reg Butler and Lynn Chadwick in the United Kingdom; Gerhard Marcks and Ernst Barlach in Germany; and Pierre Szekely and Marta Pan in France, may be found in some of the sculptures.
The materials Reyes employs in these sculptures further the careful attention to ancestry. Volcanic stone is a recurring material for the artist, and he notes both its integral role in the shaping of Mexico's landscape and its deep connection to the diet of its inhabitants, used for millennia to grind corn in metates and molcajetes, the traditional Mexican version of the mortar and pestle. Other works in the show range from the luminous marble of Carrara—long beloved by artists and architects as well as abstract sculptors such as Sergio Camargo—to concrete, which offers the artist new and entirely different plastic possibilities thanks to the interplay of cement and steel armatures.
Read more
Works on view
Installation views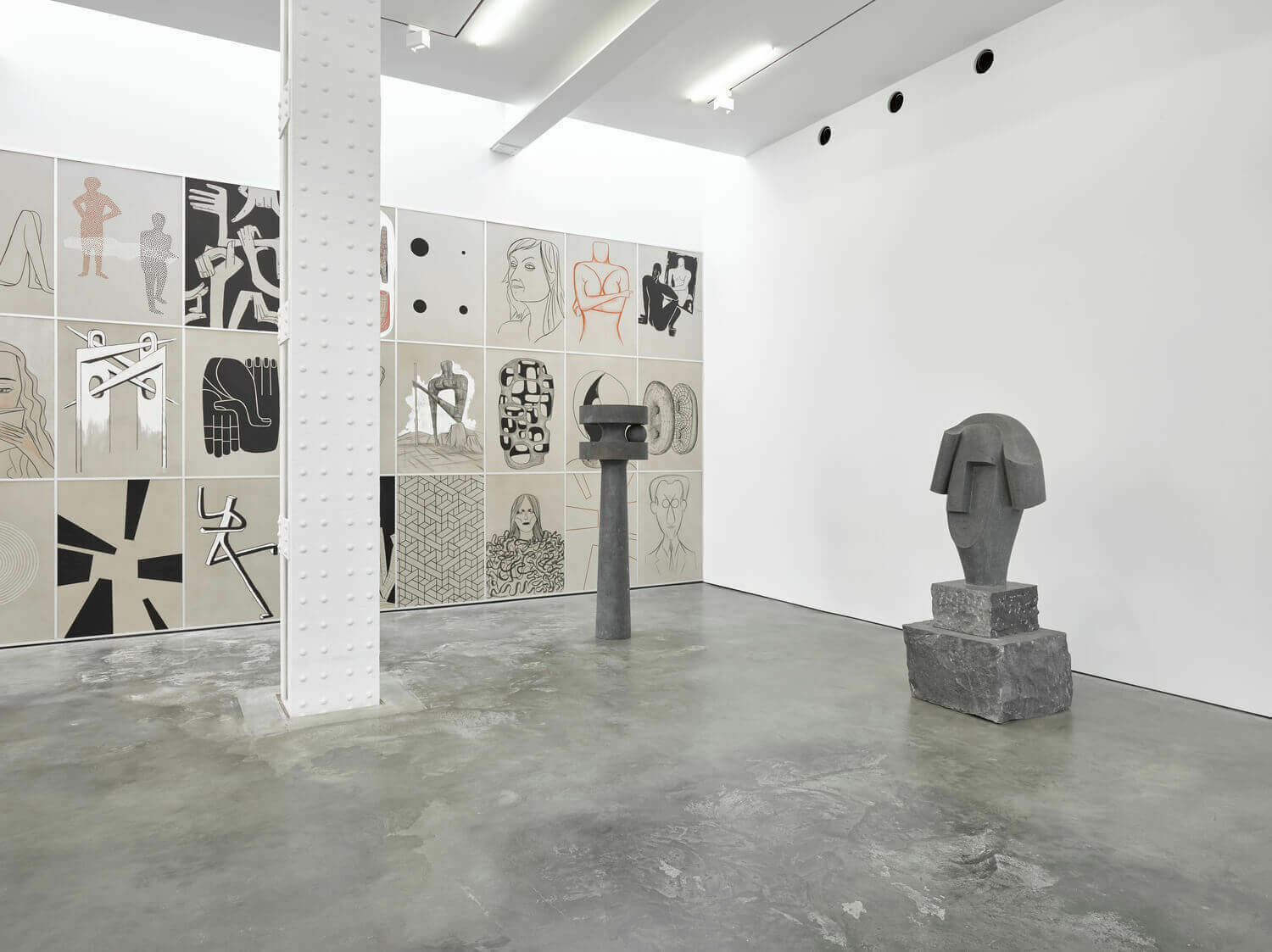 More information
Location
Opening Times:
Tuesday – Saturday: 10:00am – 6:00pm
View map