Jason Martin: Vortex
New York, 8 September – 3 November 2022
For Jason Martin's twelfth solo exhibition with Lisson Gallery the artist embraces a new and vibrant palette to further expand on his unique painting language. Experimenting with different approaches to performance and gesture, Martin's finished surfaces entangle the relationship between painting and sculpture.
In Jason Martin's paintings paint is both the material and the motif. In his first exhibition in New York since 2018, the artist's monochromatic oil works explore their own materiality, sculptural presence and transmutative nature. Martin begins on these paintings with only the essentials – a small selection of colors in similar tones, a few brushes or tools and a number of square aluminum panels. What follows is a somatic process of paint application. Martin journeys across the surface, swirling and dragging thick layers of paint over the aluminum base. The measurements of the panels reflect Martin's reach, as he stretches to the edges and back towards the middle, laying swells of oil in thick impasto. The finished, hardened exteriors appear impenetrable yet introspective at the same time. Martin examines the medium and focuses on the internal drama of the painting. The works are an index of a fleeting moment; he paints once and does not return.
In 2018 Martin presented a series of paintings that engaged bands of color inspired by horizon lines. Referencing hard edge, monochromatic minimalism, the somber landscape works featured compositions of muted abstractions in hues of smokey off-white. He approaches the new works in the current exhibition with an energized spirit. The effervescent compositions of swirling, controlled chaos are presented in vivid colors that mirror the Portuguese countryside where Martin's studio is located. Sky, water and landscape all inform his palette.
Read more
Installation views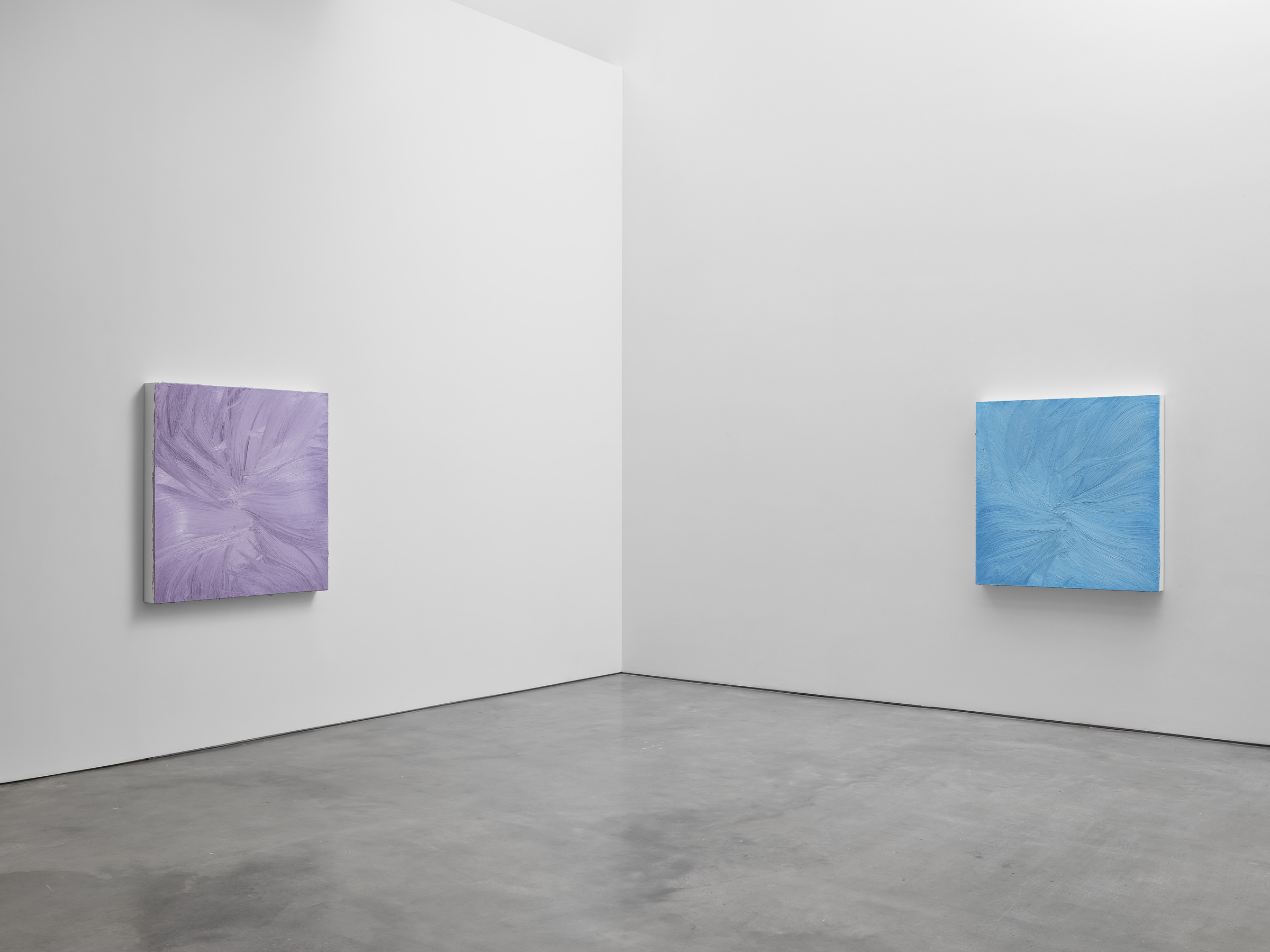 More information
Location
Opening Times:
Tuesday – Saturday: 10:00am – 6:00pm
View map