Fernando Ortega
26 November 2008 – 17 January 2009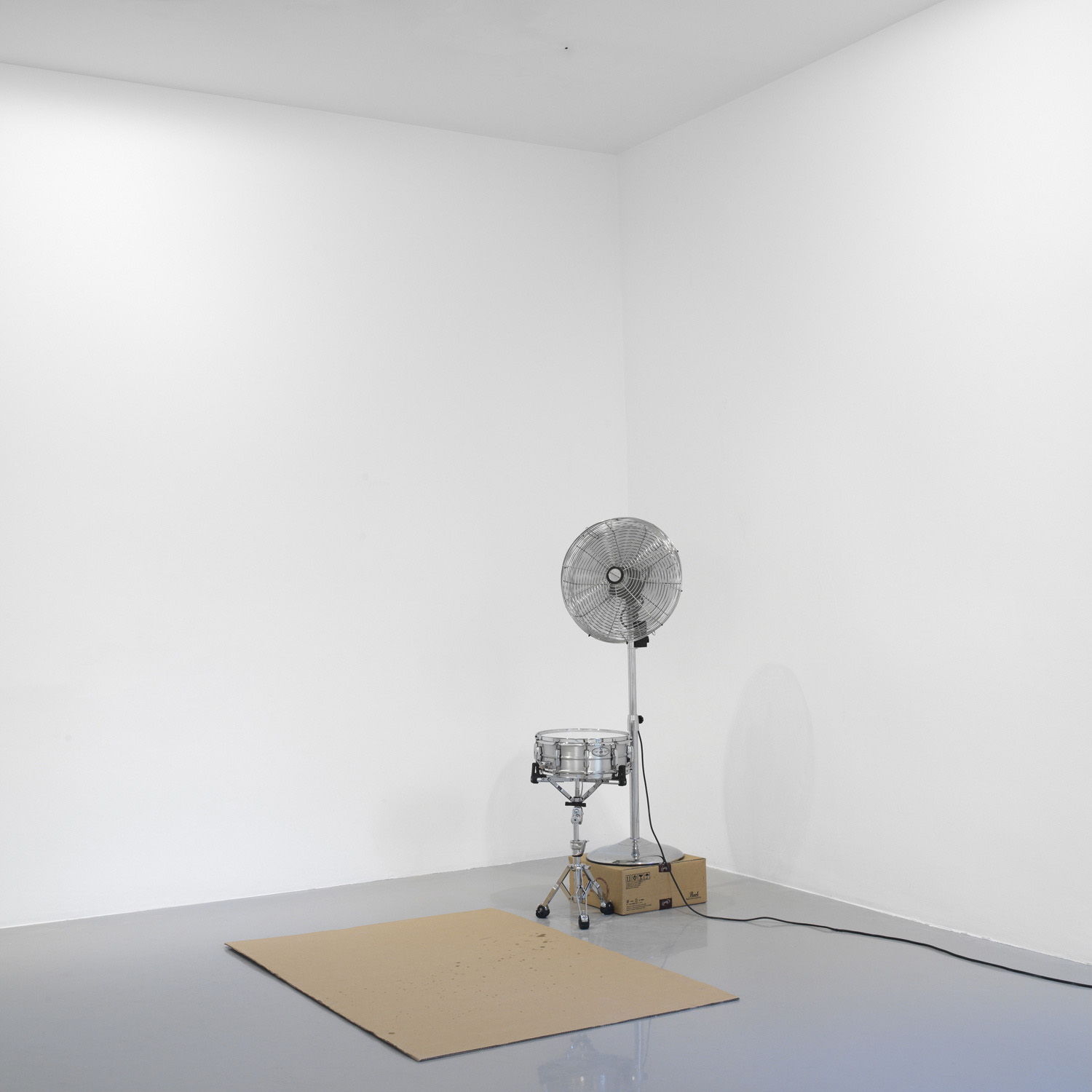 Lisson Gallery is pleased to announce the second UK solo show of Mexican artist Fernando Ortega. The exhibition will present a new body of work articulating Ortega's delicate experimentation in the translation of sound into visual registers. The artist reactivates traditional performances and dormant instruments while generating resonances between visual and sonorous occurrences.
In the making of his work, Ortega seems to share Sol LeWitt's conviction that 'irrational thoughts should be followed absolutely and logically'. Ortega's practice sees the artist thoroughly pursue an idea that can at first appear unachievable due to practical impediments. His works rely on fortuitous and apparently inconsequential circumstances; ephemeral situations capable of bridging intellectual pursuits with powerful sensorial experiences.
The photographic series N.Clavipes meets S.Erard, 2008, is a composition in six movements. In order to realise the work, Ortega borrowed an eighteenth century harp, which had not been played for a long time. The artist removed the cords from the frame of the harp, turning it into a sonorous canvas, on which a spider reactivated the old instrument by weaving its own strings. The resulting series of photographs document the journey of the spider, moving from the shoulder, to the harmonic curve, to the crown and the tuning pins, and finally reaching the core of the instrument. The series beautifully connects an ancient object and systematic approach to musical composition with an insight into how sound operates in the natural world.
Read more
Works on view
More information