Charles Sandison
17 January – 2 February 2004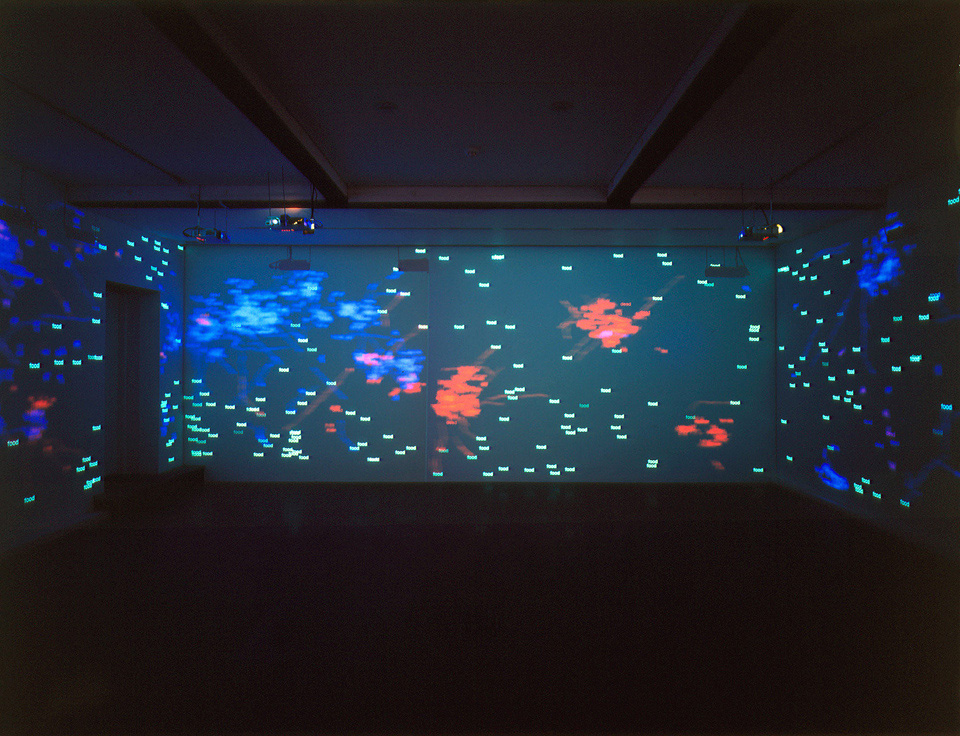 Lisson Gallery is pleased to announce its first solo exhibition of work by Charles Sandison.
The works in this exhibition consist of text generated by computer software and projected site specifically onto the walls at 29 Bell Street. Families of words are programmed to react to each other in particular and random ways, simulating the most basic social networks and fundamental patterns in communication and behaviour.
In Yes/No, two groups of word types (one of YES, one of NO) burst onto the wall. The two word types are programmed to repel each other, with the exception that each individual word within the group randomly selects a target word of the opposite type and seeks it out. On collision, there is a 50/50 chance that either YES will become NO or NO will become YES. The visual effect is that the YES type words maintain a tight knit group, while the NO's appear to surround them. The YES words become more dominant until they optimistically eliminate one last NO.
Read more
More information