Afterimage: Dangdai Yishu
London, 3 July – 7 September 2019
aaajiao | Li Binyuan | Lin Tianmiao | Ma Qiusha | Wang Youshen | Xiang Jing | Shen Xin | Yu Hong | Zhao Zhao
Curated by Victor Wang

Lisson Gallery's summer exhibitions continue the gallery's long-running commitment to presenting new art and new approaches to art as defined by guest curators. This year, curator Victor Wang offers a fresh interpretation and alternate trajectory for the development and genealogy of dangdai yishu (the Chinese phrase for 'contemporary art') as an open and discursive term, rather than a temporal or geographical definition. Taking a critical distance from established movements and narratives, 'Afterimage: Dangdai Yishu' brings together work by several generations of artists born between 1960 and 1990. It includes seminal figures Wang Youshen, Yu Hong, Lin Tianmao and Xiang Jing, as well as a new generation of practitioners Shen Xin, aaajiao, Li Binyuan, Ma Qiusha and Zhao Zhao, some of whom have not shown in the UK before.
Employing a framework of critical research rather than prior validation and repositioning both Chinese and Euro-American assumptions, 'Afterimage: Dangdai Yishu' attempts an overdue appreciation of the impact and lineage of what Wang calls the 'post-figurative condition' or hou juxiang zhuangtai, set in motion by China's '85 New Wave movement, and now reflected in the current artistic scene in China. Although denied a prolonged dialogue with 20th century Modernism, the threads and development of video (yingxiang yishu), installation (zhuangzhi yishu) and performance art (xingwei yishu) in Chinese contemporary art are more entangled and rich than would be suggested were they mere by-products of Western art-historical concepts or of the artistic and political upheaval following the Cultural Revolution.
Read more
Installation views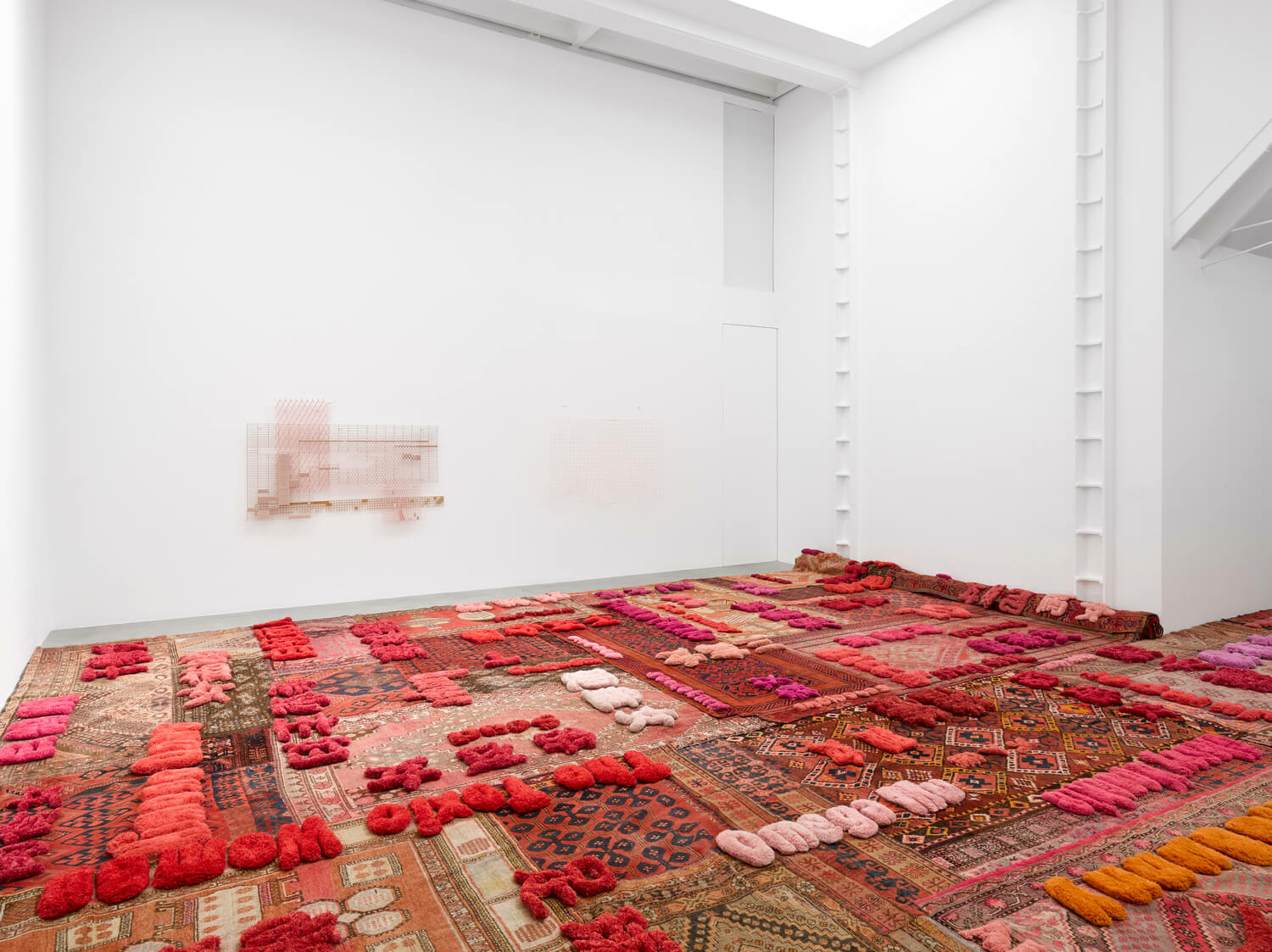 More information
Location