Garrett Bradley
Garrett Bradley (b.1986, New York) is an American artist and filmmaker based in New Orleans, Louisiana. Bradley's multimedia work draws together broad themes of oppression and conflict with a particular emphasis on place and location. Across a body of moving-image productions that blend elements of documentary and fiction, cinema and video art, Bradley's camera situates wider themes in the minute textures of the everyday, exploring her subjects' struggles and dreams and rooting the sociopolitical in personal and physical experience. Her collaborative and research-based approach to filmmaking is often inspired by the real-life stories of her protagonists. For Bradley, this research takes multiple forms—deep dives into historical archives, in-depth dialogues prompted by Craigslist want-ads, or an extended engagement with the communities and individuals she lives with—and results in works that combine both scripted and improvisatory scenes. Bradley's films explore the space between fact and fiction, embracing modes of working and of representing history that blur the boundaries between traditional notions of narrative and documentary cinema. Her rigorous explorations of the social, economic, and racial politics of everyday life—its joys, pleasures, and pains—are lyrically and intimately rendered on screen.
Bradley received a BA from Smith College, Northampton, MA, USA (2007), and an MFA from UCLA, Los Angeles, CA, USA (2012). Bradley's work has garnered acclaim at The Sundance Film Festival, The New York Film Festival, New Directors/New Films among others. Her work is represented in collections including The New Orleans Museum of Art, The Studio Museum in Harlem, and The Museum of Modern Art. Bradley's Academy Award-nominated documentary Time (2020) was nominated for over 57 awards and won 20 times, including a 2020 Peabody Award, and the 2020 Sundance Film Festival, making her the first Black woman to win Best Director. Her film debut feature was also included in Time Magazine's '25 Defining Works of the Black Renaissance' and was listed in Barack Obama's 2020 favourite film list. Bradley was a resident at Skowhegan School of Painting and Sculpture (2015). In 2022, she was awarded the Arts and Letters Award for Art by the American Academy of Arts and Letters. In 2019, Bradley was honoured with the prestigious Prix de Rome by The American Academy in Rome.
Current exhibitions include Garrett Bradley: American Rhapsody at MOCA, Los Angeles, CA on view until the 19th of February 2023 and Just Above Midtown: 1974 to the Present, The Museum of Modern Art, New York, NY, USA (2022) on view until the 18th of February 2023. Recent presentations include 2022 Invitational Exhibition of Visual Arts at American Academy of Arts and Letters, New York, NY, USA (2022); Toni Morrison's Black Book at David Zwiner Gallery, New York, NY, USA (2022); Grief and Grievance: Art and Mourning in America at New Museum, New York, NY, USA (2021); Projects: Garrett Bradley at Museum of Modern Art, New York, NY, USA (2020-21); Garrett Bradley: American Rhapsody at Contemporary Arts Museum, Houston, TX, USA (2019) touring to The Momentary, Crystal Bridges, AR, (2021), August Wilson African American Cultural Center, Pittsburgh, PA, (2022) and MOCA, Los Angeles, CA (2022), all USA; Shirin Neshat + Garrett Bradley at The Broad @ Array, Los Angeles, CA, USA (2019); Garrett Bradley's America: A Journey Through Race and Time at Brooklyn Academy of Music New York, NY, USA (2019); Bodies of Knowledge at New Orleans Museum of Art, New Orleans, LA, USA (2019); and the Whitney Biennial, New York, NY, USA (2019).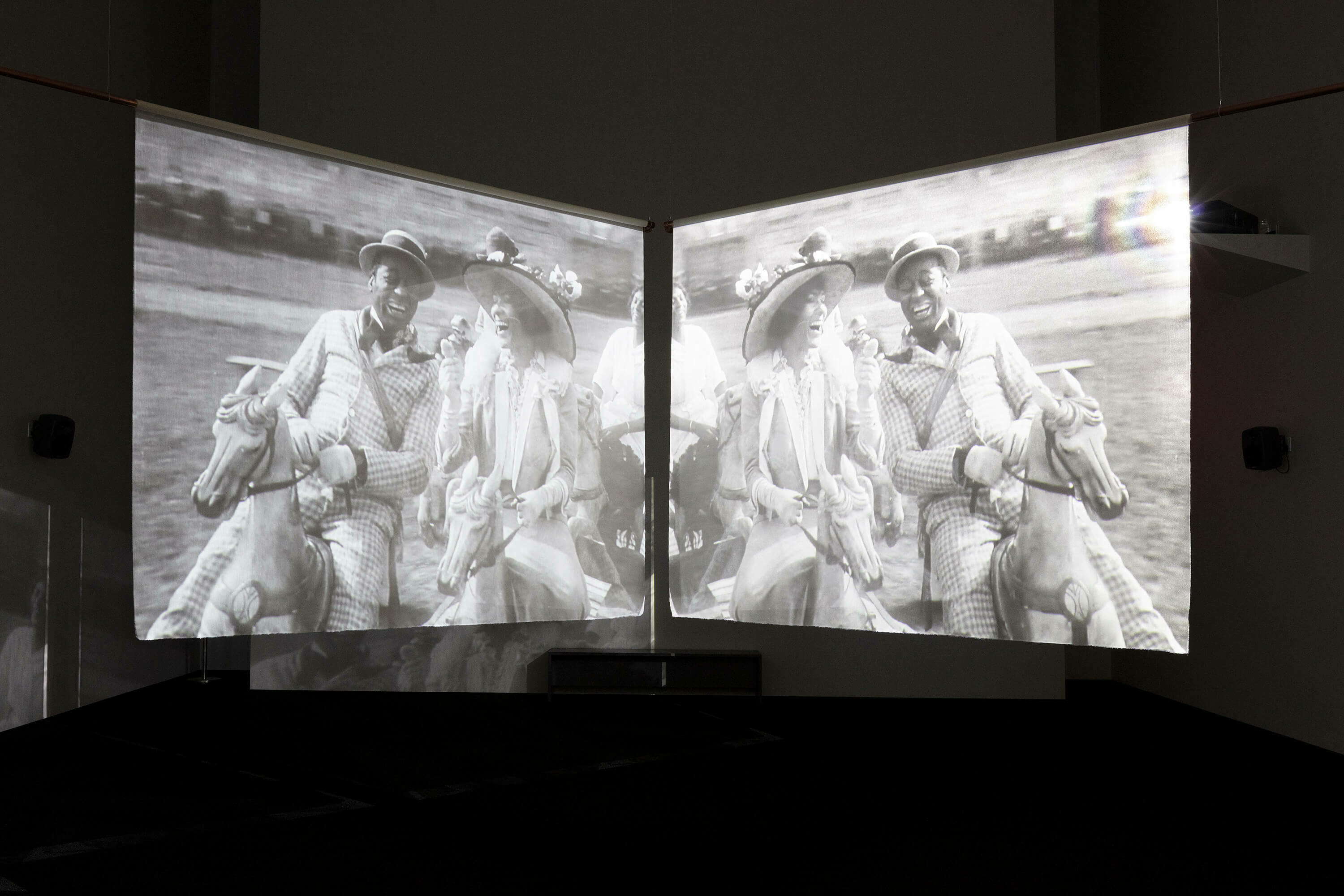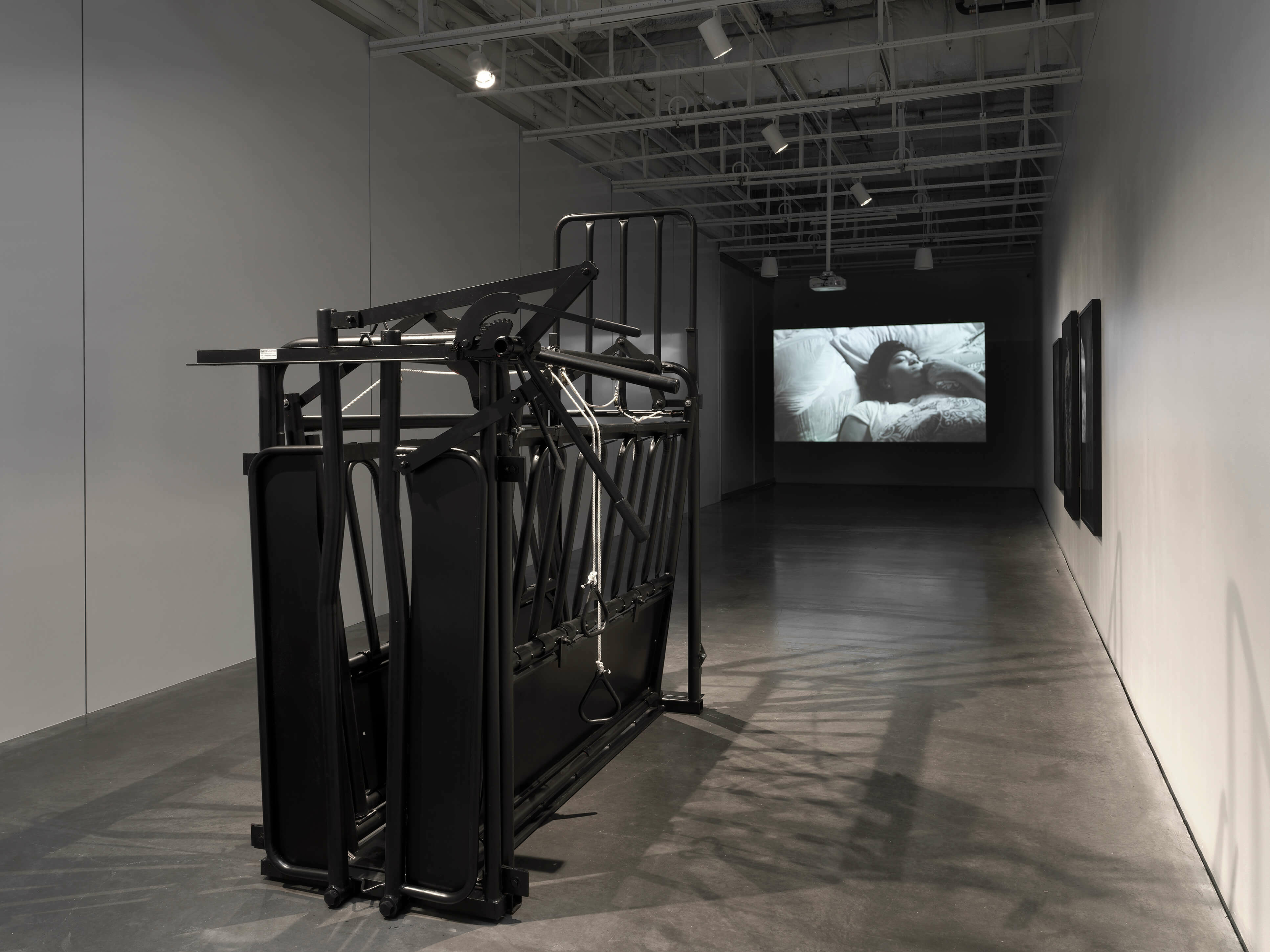 Exhibitions